Amazon Has a New Fleet of Branded Trucks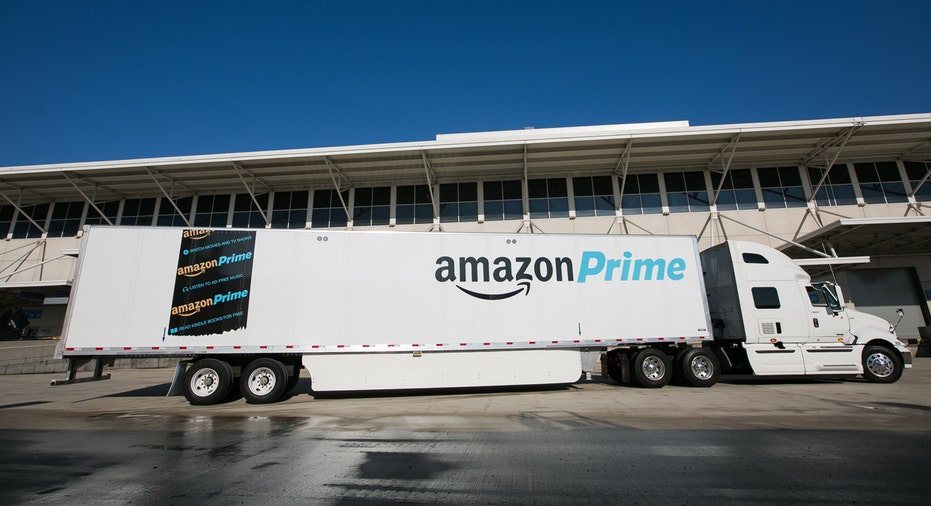 Amazon.com (NASDAQ:AMZN) unveiled a new fleet of branded truck trailers that will haul packages from the company's massive fulfillment centers.
The e-commerce giant said Friday it purchased "thousands" of the trailers that feature the Amazon Prime logo. Amazon is rolling out the trailers to increase its capacity for package deliveries from fulfillment centers to sort centers, where Amazon separates orders by zip code and sends them off to post offices.
Amazon will continue to use a third-party firm that operates the tractor-trailers.
Amazon made the announcement at an event in Chicago as employees prepared 2,000 care packages postmarked for soldiers overseas. The packages, which include Fire tablets, were loaded onto one of Amazon's new trailers.
The Seattle-based company has focused much of its attention recently on the way packages are delivered to customers. Early this week, Amazon released a new video featuring the latest prototype of its Prime Air drone with Jeremy Clarkson, the former Top Gear host who signed with Amazon to create a car-related show for Prime subscribers.