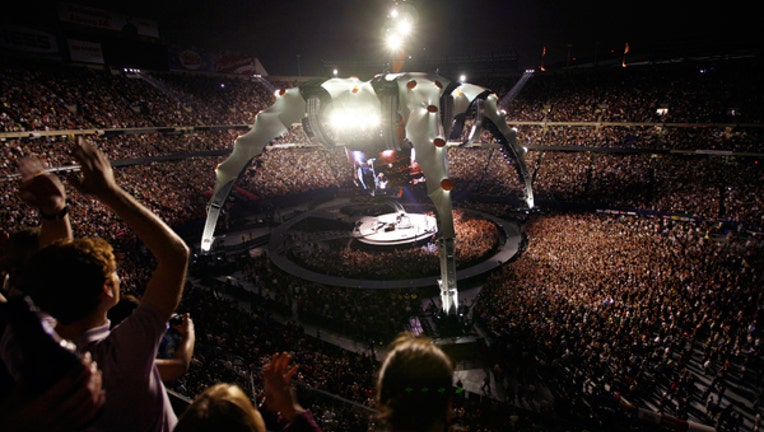 Welcome to OnSale at FOXBusiness, where we look at cool deals and insane bargains.
Amazon takes its very own walk down the runway and ING Direct has a new way to send money fast. A new site will help music fans meet new favorite bands and AT&T wants in on the Groupon craze.
Fashion by Amazon
Online retail giant Amazon (NASDAQ:AMZN) has a new site dedicated to offering high fashion to the masses at a discounted price. It's called MyHabit.com and it offers up to 60% off select items.
Modeled after the look of private sales startups Gilt Group and Haute Look, MyHabit.com is a membership-only site that offers daily sales on goods from the likes of Vera Wang, Badgley Mischka, Rebecca Minkoff, and Elizabeth and James.
Sign up is easy online, and the site offers free shipping and returns. If you already have an Amazon.com login, you can just use that to start your discount-shopping experience.
BumpING Phones
Customers of ING Direct can now transfer money to friends instantaneously by simply bumping their cell phones together. With the company's new (not to mention free) iPhone app, users will have to log into their ING checking accounts in order to use the Bump feature. Each person will have to have an ING account and an iPhone, and will have to be in the same place to actually make Bump work.
The "bump" concept actually comes from Bump Technologies and currently supports iPhone, iPod touch, iPad, and Android devices. Download the Android app here and you can share photos, contacts, and your favorite apps with other Bump users.
e-Deal Bandwagon
Garage bands seeking to bring their music to the masses (and music lovers who are always looking for new artists) will soon have a way to meet in the middle with a little help from an upcoming service called NuevoStage.
Designed to be a "Groupon for concerts," according to founder Maxwell Wessel, NuevoStage lets bands search for nearby venues with space available, and then post a potential show.
Bands have to do their own advertising to attract fans to buy a ticket, but if enough people don't sign up the show's a no-go. NuevoStage will reportedly launch this summer, but you can get a sneak peek at its Web site and get yourself signed up for its mailing list, by clicking here.
AT&T Discounts
Telecom giant AT&T (NYSE:ATT) is getting into the group deal business by creating its very own version of Groupon to offer local daily deals.
Right now, pre-registration is available via AT&T's Yellow Pages site, but only residents of Los Angeles, Atlanta, and Dallas-Fort Worth can sign up.
Those who sign up through May 22 can expect to get $10 toward the first deal of the day. The site is expected to go live in the next few weeks.
Know of a killer deal or insane bargain? E-mail the goods to OnSale@FOXBusiness.com and share the wealth.