Amazon Echo 'Siri in a Box' is Finally Here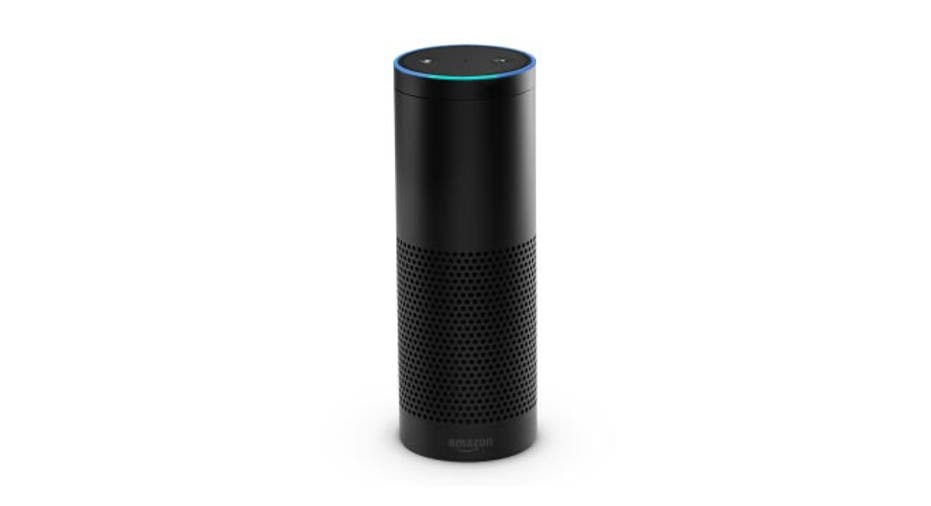 First announced in November,Amazon (NASDAQ:AMZN) has finally made its Echo product available for pre-orders. Previously available by invite-only, the devices are retailing for $179 and will begin shipping July 14.
Nicknamed "Siri in a box," the Echo can answer questions, play music, read news and more.  Less than 10 inches tall, the cylinder-shaped device has a microphone and speakers for communication.
"The customer response to Amazon Echo has been incredibly positive, and we've been working hard to build more as quickly as possible," Greg Hart, vice president at Amazon Echo, said in a statement.  Hart said that early feedback encouraged Amazon to add features including Pandora (NYSE:P), sports scores and calendars.
Expanding beyond Internet searches, the Echo will also include home automation capabilities. By integrating with Philips Hue or other compatible products, the device can control lights, heaters and fans.
This is "potentially the first successful entry into the living room of the connected home," said James Cakmak, analyst at Monness Crespi Hardt. "We fully expect the Echo to evolve in future iterations, enhancing capabilities for areas such as shopping, search, and communication."
While some see the device's potential, other analysts are skeptical that this will move the needle on Amazon's stock. We are "not anticipating millions of these devices being sold," said Victor Anthony, analyst at Axiom Capital Management. "I don't think it's another major category like the Kindle e-readers."
Amazon has had mixed success with its hardware products. The Kindle readers have been a popular brand, but the Fire Phone smartphone has struggled to gain traction.
The company, which historically struggled to maintain a profit, has seen its shares rise 43% this year, partly due to improving margins. Shares traded Tuesday around $444 and the company has a market cap of $204 billion.