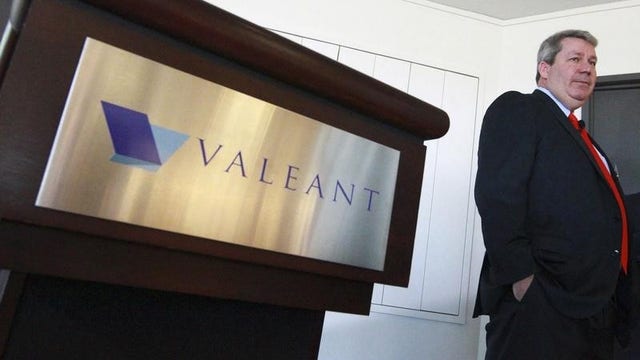 Allergan Inc, which is fighting off a hostile bid from Valeant Pharmaceuticals International Inc , said on Monday that it would cut 13 percent of its global workforce as part of a restructuring meant to boost profits over the next six years.
Allergan said the cost reductions, which are part of its efforts to convince investors that it is a better value as a stand-alone company, would help increase annual earnings more than 20 percent between 2014 and 2019.
Valeant and Pershing Square Capital Management made a $52 billion hostile offer for the company in April, but Allergan says the deal will hurt its growth and is not in the best interest of shareholders.
The company said an acquisition or share-repurchase program were strategic options, but it did not announce those steps on Monday.
The 1,500 job cuts were more than the 5 percent to 10 percent that JPMorgan analyst Chris Schott said he had been expecting and therefore justify a higher valuation. Allergan shares rose 2.1 percent to $170.94 in morning trading.
The restructuring, which would create savings of $475 million in 2015, would also eliminate about 250 vacant positions, Allergan said.
The restructuring would ensure earnings in 2016 of about $10 per share, excluding special items, Allergan said. That is well above earlier Wall Street expectations of about $8.14 per share, according to Thomson Reuters I/B/E/S.
CUTTING ITS OWN COSTS
"Valeant has been saying they'll cut costs when they take over Allergan, and Allergan is now essentially saying, 'We can reduce our own costs; we don't need Valeant to do that,'" said Morningstar analyst Michael Waterhouse.
Allergan, which emphasizes research spending to develop new drugs and expand uses for current products like its Botox anti-wrinkle treatment, said the restructuring would not reduce any projects now in human trials, although it might curtail those in earlier stages.
By contrast, Valeant typically has cut research spending sharply at the many companies it has acquired in recent years, and it has vowed to do the same for Allergan.
Separately on Monday, Valeant took a step in its battle for investor support for its bid, saying it had complained to the financial market regulator in Quebec and to the U.S. Securities and Exchange Commission about "false and misleading statements" that Allergan has made about its business.
The two sides are fighting for shareholders' votes even as those investors are buying and selling stakes. Hedge fund Paulson & Co bought more than 6 million shares of Allergan, sources told Reuters last month. On Monday, the Wall Street Journal reported that Capital Research and Management had sold off almost all of a stake that once exceeded 6 percent.
Allergan expects earnings of $5.74 to $5.80 in 2014 and $8.20 to $8.40 in 2015. The company had previously forecast a 2014 profit of $5.64 to $5.73 per share, with earnings growth of 20 percent to 25 percent in 2015.
The company reported second-quarter earnings of $418 million, or $1.40 per share, compared with $361 million, or $1.22 per share, a year earlier.
Excluding special items, Allergan earned $1.51 per share. Analysts on average expected $1.44, according to Thomson Reuters I/B/E/S.