Allen Stanford Suing SEC, Prosecutors for $7.2B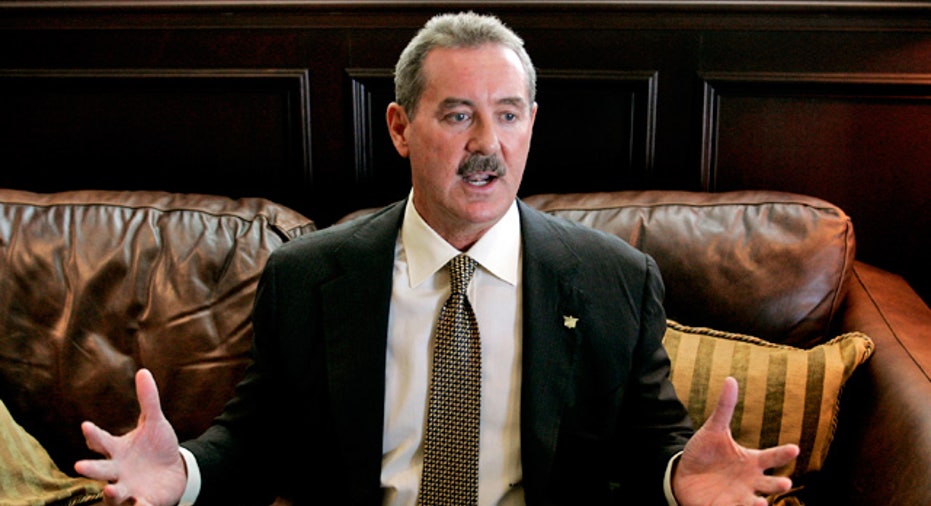 Failed financier Allen Stanford, accused of running a massive Ponzi scheme, filed a $7.2 billion lawsuit accusing federal prosecutors and regulators of depriving him of his constitutional rights.
The government agents "undertook illegal tactics" to prosecute Stanford and "engaged in unfair, abusive law enforcement methods and tactics" that left him broke and unable to properly defend himself, according to the lawsuit filed in federal court in Houston on Thursday.
Stanford, 60, is in the process of being transferred to a prison hospital for treatment to addiction to a powerful anti-anxiety medication he was prescribed while jailed.
The Bureau of Prisons website lists his current location as a federal transfer center in Oklahoma.The former billionaire is accused of running a $7 billion Ponzi scheme centered on fraudulent certificates of deposit issue by Stanford International Bank in Antigua. He has pleaded not guilty to all charges in a 21-count indictment.
A spokeswoman for the U.S. Attorney in Houston was not immediately available to comment. A spokesman for the U.S. Securities and Exchange Commission declined to comment.
The case is R. Allen Stanford v Stephen Korotosh et al, U.S. District Court for the Southern District of Texas, No. 11-00582.