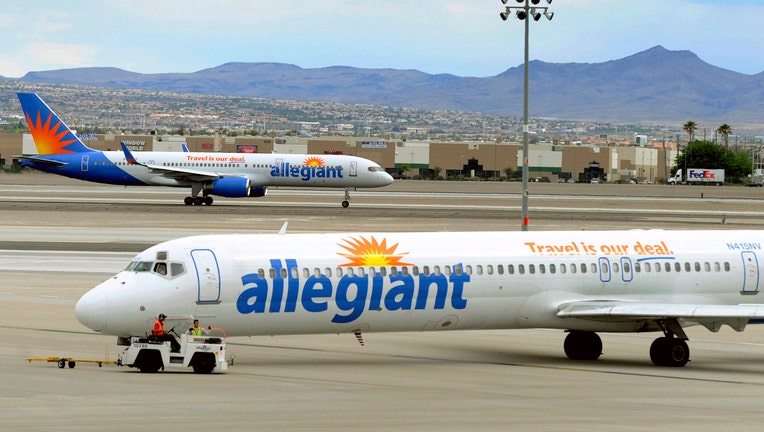 Shares of Allegiant Air's parent company nosedived in early trading on Monday, following a "60 Minutes" report, which raised concern over the airline's safety record.
Allegiant Travel Co.'s shares were down more than 5% at the opening bell after the news magazine reported the Las Vegas-based airline had more than 100 serious mechanical incidents that occurred between Jan. 1, 2016, and the end of last October. In some instances, aircraft experienced midair engine failures, flight control malfunctions, smoke and fumes in the cabin, rapid descents and aborted takeoffs.
"60 Minutes" requested mechanical interruption summary reports from the no-frills carrier and seven other major airlines as part of their investigation from the Federal Aviation Administration – Allegiant was the only carrier that objected to the release of the documents.
The forms showed that Allegiant, on average, was nearly three and a half times more likely to have midair breakdowns than other major U.S. carriers including American, Delta, United, JetBlue and Spirit – the latter two both low-cost competitors.
Ahead of the airing of the "60 Minutes" report, Allegiant's shares ended Friday's session 8.6% lower.