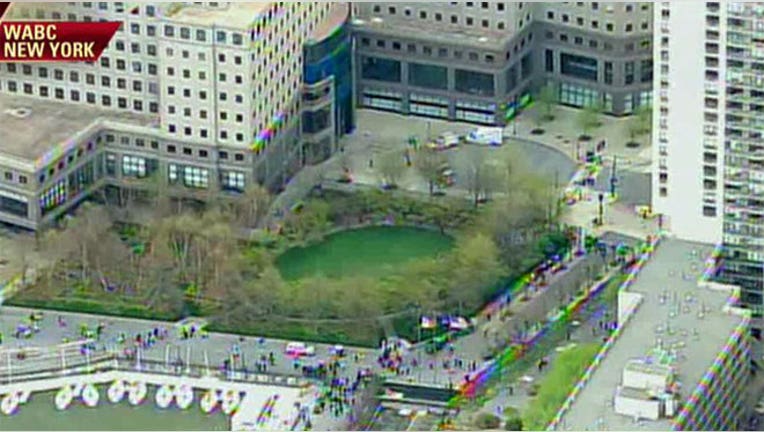 Police have given the "all clear" signal after a suspicious package containing an apparent hand grenade prompted the evacuation of Two World Financial Center in downtown Manhattan.
Both the FBI and the NYPD were on scene and have determined that the grenade was a novelty item, a fake hand grenade sent to an employee to put on his or her desk.
The package was found this morning by a screener and prompted a massive evacuation.
The building, located near the Sept. 11 World Trade Center memorial, is home to major financial institutions, including Merrill Lynch, Nomura Securities (NYSE:NMR), Deloitte, Commerzbank and Oppenheimer Funds, which together employ thousands of people.
Built in 1987, it has 2.6 million square feet of office space and 44 floors.