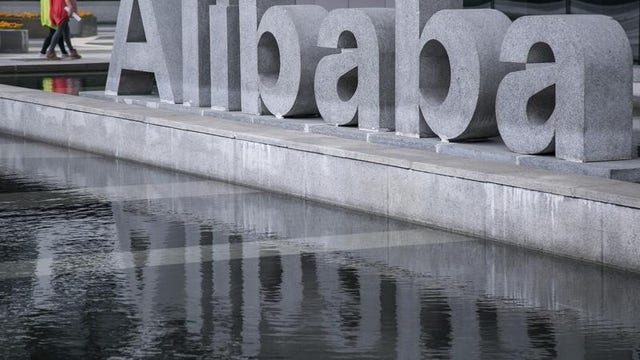 Chinese e-commerce behemoth Alibaba is ready to begin its IPO roadshow next week, sources tell FOX Business. Alibaba will price its offering on Sept. 18 and begin trading on Sept. 19.
The initial price range is now set for $60 to $66 per share, with the final price determined the night before the public debut. Alibaba would have an estimated market cap of $160 billion at the midpoint of the range. Alibaba is set to offer 320.1 million American Depositary Shares, meaning that Alibaba could surpass Visa's $19.7 billion IPO and become the largest U.S. IPO ever if it prices towards the top of the range.
According to the Wall Street Journal, Alibaba will be instituting a "friends and family" program, allowing employees and other insiders to buy some shares at the IPO price, before the stock debuts on the public markets. These shares are typically reserved for institutional and other professional investors, although recent Chinese IPOs like Weibo (NASDAQ:WB) and JD.com (NASDAQ:JD) held similar initiatives.
According to the New York Times, the investor roadshow will consist of around 100 meetings over the course of ten days and will kick off in New York. Other cities include Boston, Baltimore, Los Angeles, London, Singapore and Hong Kong.
Yahoo (NASDAQ:YHOO) will be reducing its Alibaba stake from 22.4% to 16.3%, following the offering.
Underwriters include Credit Suisse (NYSE:CS), Deutsche Bank (NYSE:DB), Goldman Sachs (NYSE:GS), JP Morgan Chase (NYSE:JPM), Morgan Stanley (NYSE:MS) and Citigroup (NYSE:C).