Alibaba Profit Nearly Triples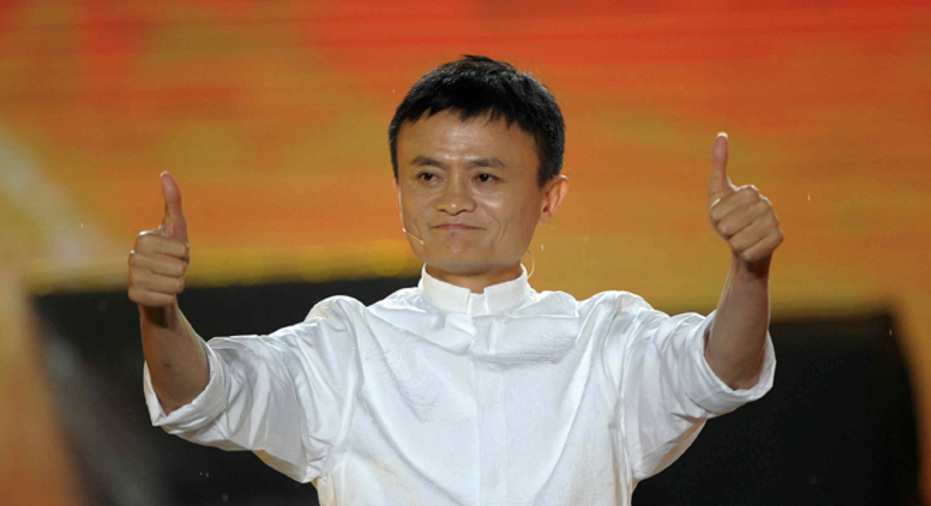 Alibaba Group, China's most-popular e-commerce destination, updated its IPO filing with first-quarter financial information and revealed a 27-person partnership which will help oversee the company.
The Chinese Internet giant is scheduled to make its initial public offering this summer and could surpass Facebook's (NASDAQ:FB) $16 billion IPO, to become the biggest U.S. tech IPO ever.
The company nearly tripled its annual profits, with net income rising to $3.71 billion. Alibaba also saw its annual revenue rise 52%, coming in at $8.4 billion.
Alibaba has seen strong mobile growth. For the three months ending March 2014, mobile accounted for 12% of overall revenue, whereas it was just 2% a year prior. The announced executive partnership will have the right to nominate a majority of Alibaba's board of directors. Founder and executive chairman Jack Ma, executive vice chairman Joseph Tsai and chief executive officer Jonathan Lu will be a part of the partnership and also on the board of directors.
Shopping sites Taobao and Tmall are Alibaba's most popular brands, with both sites ranking in the top 20 websites visited globally. Alibaba reports 255 million annual active buyers and processes $12.7 billion in annual orders.
In addition to its e-commerce sites, Alibaba has established a contractual relationship with payments service Alipay, which processed $623 billion in payments last year. Alipay services are used on all of Alibaba sites.
Alibaba has also invested $200 million in Tango, a mobile-messaging service which competes with Facebook's WhatsApp. In addition, Alibaba recently announced it is acquiring mapmaker AutoNavi  (NASDAQ:AMAP) for $1.5 billion and has now purchased the remaining stake in mobile browser UCWeb, a company worth more than $1.9 billion.
Although Alibaba has a stronghold on the Chinese market, it warns of industry risks.
"China's offline retail market faces significant challenges due to few nationwide brick and mortar retailers, an underdeveloped physical retail infrastructure, limited product selection and inconsistent product quality," the regulatory filings said.
Alibaba also warns of regulatory risks and said that "any loss of trust in our platform could harm the value of our brand."
Yahoo (NASDAQ:YHOO) has a 23% stake in Alibaba, and is expected to sell most of its shares in the initial public offering. Yahoo originally purchased a 40% stake nine years ago, when the company had a $2.5 billion valuation.
Alibaba's other top shareholders include Softbank, which has a 34% stake. Co-Founder Jack Ma, who was formerly the company's CEO, holds a 9% stake.
Credit Suisse (NYSE:CS), Deutsche Bank (NYSE:DB), Goldman Sachs (NYSE:GS), JP Morgan Chase (NYSE:JPM), Morgan Stanley (NYSE:MS) and Citigroup (NYSE:C) will all participate as underwriters. The filing does not mention whether Alibaba intends to list on the New York Stock Exchange or Nasdaq Stock Market.
A handful of Chinese companies have opted to list in the U.S. recently, including Cheetah Mobile (NYSE:CMCM), Tuniu (NASDAQ:TOUR) and Weibo (NASDAQ:WB).  Another large Chinese e-commerce company, JD.com (NASDAQ:JD), went public  last month and has seen its shares rise 27%.
Alibaba was founded in 1999 and has been profitable since 2002.  The company  is headquartered in Hangzhou, China and has 22,000 employees.