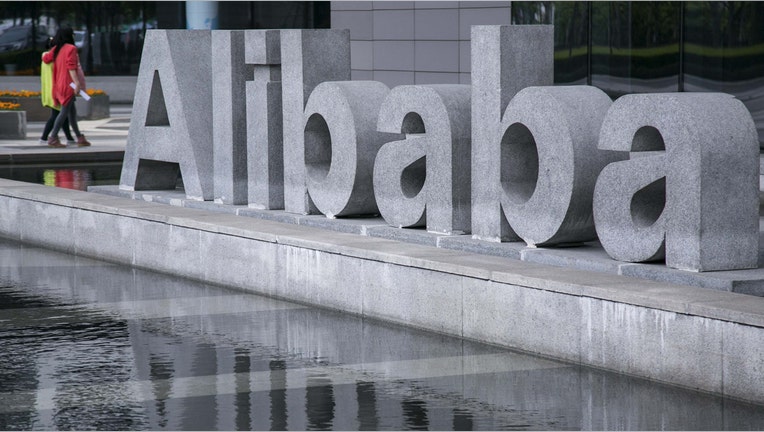 Alibaba Group Holding is mounting a new campaign to reassure shareholders of its growth prospects after investors dumped its shares over slowing revenue growth, China's economic woes and other issues.
In a letter to shareholders set to be published on Thursday, Jack Ma, the e-commerce giant's executive chairman, said the world was overreacting to China's economic slowdown and that he believed it wouldn't hurt consumption. The letter, reviewed by The Wall Street Journal ahead of its release Thursday, is part of an online interactive report with videos and charts that seeks to better explain the Chinese market and the company's strategy to overseas investors.
"I do not agree with the notion that consumption will decline as economic growth slows," Mr. Ma wrote. He said Western consumers may have trouble borrowing to maintain their lifestyles during economic downturns, but Chinese consumers save for the future, including for crises. More Chinese consumers are shopping online because of its convenience and better value for the money, he wrote. "China does not lack domestic consumption power," he said. "Being thoughtful about how to ignite that power is the key."
The new effort underscores the challenges Alibaba faces in communicating with U.S. investors who have limited interactions with the company's products and services. The company's quarterly earnings results have twice disappointed investors since going public, first in the quarter that ended in December and then the one ended in June.
Tian X. Hou, founder of research firm T.H. Capital, said one risk for investors is that Alibaba is inexperienced in communicating with Wall Street. "Partially, the responsibility is in the hands of Alibaba. They do not have good skills in handling communication" with investors, Ms. Hou said.
Alibaba's shares have hit new lows due in part to worries about the impact that the Chinese economic slowdown would have on Alibaba. Such concerns have also hit other U.S.-listed Chinese stocks in technology and other sectors.
After its blockbuster $25 billion initial public offering in New York, Alibaba's stock continued to surge for several months, reaching a high of $120 last November before tumbling over the past year to below its debut price of $68. It finished on Wednesday at $66.28 a share, up 3.7%.
Last month, Alibaba's investor-relations chief Jane Penner said that slower consumer spending meant the value of its online transactions would be lower than originally expected for the quarter ending in September. Ms. Penner said at a conference in New York that the company believed its gross merchandise value, a closely watched measure of total transaction value, would be "mid-single-digits lower" than the company's initial expectations.
In his letter, Mr. Ma said Alibaba sees e-commerce as only a fraction of the group's strategy and that the value of transactions on its platform is too narrow a measure of the company's performance. Alibaba wants to build "the infrastructure of commerce for the future" through its initiatives in areas such as big data, cloud computing and logistics, he wrote.
Alibaba remains China's e-commerce market leader but it has been beset by investors' concerns about slowing growth in revenue and transaction volume, complaints about counterfeit merchandise on its platforms, intensifying competition from other players and other woes.
As its core urban markets become saturated, Alibaba has been moving into expanding the rural market, but growth in those areas has been slow.
In August, Alibaba reported its slowest quarterly revenue growth in more than three years amid challenges such as an expensive move into mobile and several one-time items.
The company has also been investing heavily in other companies, including a $4.5 billion purchase of a 20% stake in Chinese electronics retailer Suning Commerce Group. Overseas, it has made a variety of investments, including in an Indian mobile payments company and the U.S. messaging company Snapchat.
In a separate letter to shareholders, Chief Executive Daniel Zhang said the decline in Alibaba's stock price didn't affect the company's commitment to its goals. "Alibaba's values are reflected in the pursuit of our dreams and creating value for our customers. This value proposition is not affected by the stock price," Mr. Zhang wrote.
He also said Alibaba is making "significant investments" in fighting counterfeit goods being sold on its online marketplaces.
Mr. Zhang reiterated Alibaba's goal of having total transaction value exceed $1 trillion over the next five years and said that over the next decade, Alibaba hoped to build a global base of two billion consumers and tens of millions of businesses that will support 100 million jobs.
A key part of this expansion is the company's globalization effort, in which Alibaba wants to take more Chinese merchandise to overseas consumers and to bring international products to the Chinese market, he wrote.
Write to Gillian Wong at gillian.wong@wsj.com