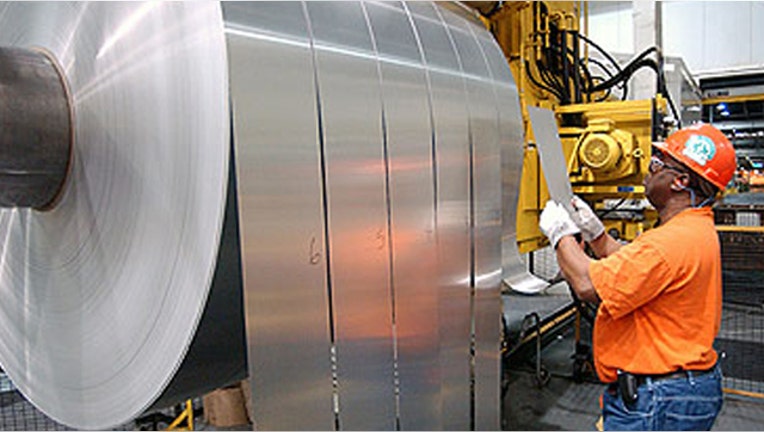 Hours before kicking off earnings season, Alcoa (NYSE:AA) said on Monday it plans to scale down operations at three aluminum smelters in Italy and Spain to tighten expenses as metal prices continue to fall.
The curtailment will reduce the company's global smelting capacity by 12%, or 531,000 metric tons, with operations as its Portovesme, Italy, and La Coruna and Avilies, Spain, facilities impacted in the first half of 2012.
Alcoa plans to permanently close the facility in Portovesme, which has capacity of 150,000 metric tons, but just partially and temporarily shut the operations in Spain. The company said those plants are among the highest-cost producers in the Alcoa system.
The Pittsburgh-based company blamed the curtailments on an uncompetitive energy market combined with rising raw materials costs and falling aluminum prices, which are down 27% from their peak in 2011.
The move is a part of Alcoa's long-term goal of improving its aluminum production operating margins by cutting down on costs.
Last week, Alcoa said it would permanently close its smelter in Alcoa, Tennessee, and two potlines at its Rockdale, Texas, smelter. The company is expected to cut a total of 240,000 metric tons, or about 5%, of its global smelting capacity.
"In today's rapidly changing global economy, it is imperative to respond quickly to maintain competitiveness," said Chris Ayers, president of Alcoa Global Primary Products.  "This decision was made after thorough analysis of all the possible alternatives."
The company said the total impact on its workforce will not be determined until consultations with employee representatives and government have been completed. However, the three facilities employ a total of about 1,500.
Alcoa also says it will aggressively accelerate plans to reduce the cost of raw materials used by its primary products business and adjust capacity in the global refining system to reflect internal demand and market conditions.