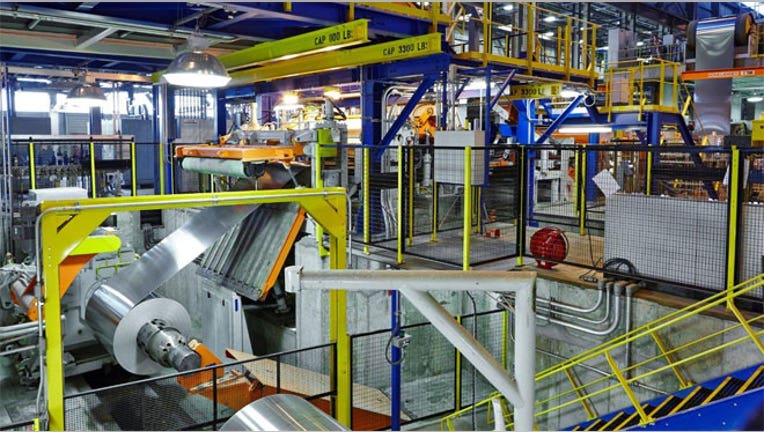 Alcoa (NYSE:AA) reached a deal with Oak Hill Capital Partners to buy Firth Rixson, the maker of jet engine parts, for $2.85 billion.
The aluminum giant is working to revamp its portfolio to combat a glut in supply of the metal. Alcoa has pointed to aerospace as a source of growth opportunities, and Thursday's deal gives Alcoa a bigger footprint in the industry.
Shares flew 5.2% higher to $15.31 in pre-market trading. Through Wednesday, Alcoa was already up 36.9% since the start of the year, outpacing a 6% gain for the broader S&P 500.
Alcoa, which already makes a wide array of airplane parts, expects the deal to close by the end of this year. The company plans to fund it with a fully committed bridge loan from Morgan Stanley. Under the agreement, Alcoa will pay $2.35 billion in cash and $500 million in stock to Oak Hill.
Morgan Stanley and Greenhill served as Alcoa's financial advisers. Citigroup and Lazard advised Firth Rixson.
Alcoa said Firth Rixson will likely add $1.6 billion in revenue and $350 million in earnings before interest, taxes, depreciation and amortization in 2016. Annual cost savings are projected to exceed $100 million by the fifth year after the transaction's close.
Klaus Kleinfeld, chairman and chief executive of Alcoa, said the addition of Firth Rixson will significantly expand the company's growth potential.
"The acquisition of Firth Rixson is a major milestone in Alcoa's transformation," Kleinfeld said in a statement. "Firth Rixson increases the earnings power and broadens the market reach of our high-value aerospace portfolio and will deliver compelling and sustainable value for customers and shareholders."
Alcoa has indicated that strength in the aerospace industry, as well as production of lighter-weight vehicles, can help drive demand for aluminum. According to a forecast from Alcoa, commercial jets will see compounded annual growth of 7% through 2019.
Sales at Firth Rixson sales are expected to increase 12% annually over the same period. Alcoa said about 70% of Firth Rixon's growth is secured by long-term agreements.