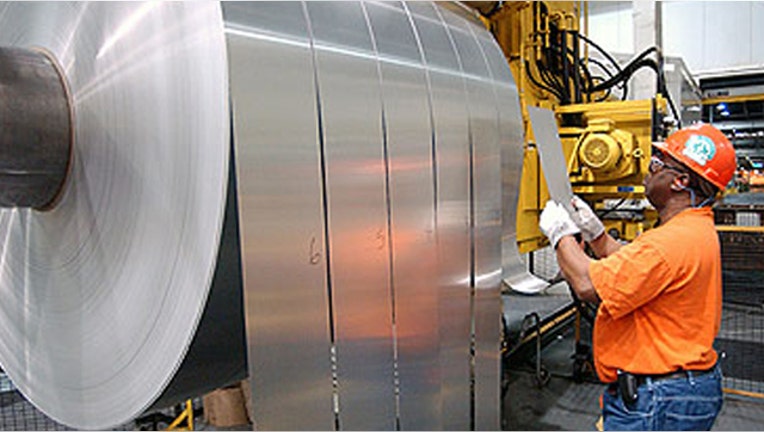 Alcoa (NYSE:AA), citing reduced global demand for aluminum largely due to Europe's economic troubles, posted a small fourth-quarter loss on Monday but in-line with analysts' expectations.
Alcoa said its loss from continuing operations was $34 million, or 3 cents per share, compared with earnings of $258 million, or 24 cents per share, in the fourth quarter of 2010.
The numbers matched analysts' forecasts of a loss of 3 cents per share.
Alcoa's shares barely moved in after hours trading after climbing 27 cents, or 2.89%, to $9.43 during the regular session.
Fourth-quarter revenue came to $6 billion, down 7% from the $6.4 billion reported in the third quarter, but up 6% over the same period a year ago. Revenue for the latest quarter easily beat Wall Street's expectations of $5.7 billion.
"Alcoa turned in solid performance in a volatile year by responding quickly to changing market conditions and relentlessly managing cash. We stayed focused on growth and took aggressive action to cut costs, improve our competitiveness, and strengthen our balance sheet," said    Alcoa CEO Klaus Kleinfeld.
The CEO said in a statement that Alcoa expects global demand for aluminum to grow by 7% in 2012 and that a deficit in supply is likely. In the company's earnings statement, Alcoa said fourth quarter revenues fell from earlier 2011 quarters "primarily due to continued European weakness brought on by the sovereign debt crisis and resulting global market uncertainty."
Despite the difficult market conditions, Alcoa noted that it improved its cash flow during the fourth quarter. Alcoa said it generated $656 million in free cash flow in the quarter, four times better than results from the previous quarter, while cash from operations was $1.14 billion.
Alcoa is traditionally the first blue-chip company to release it quarterly report during earnings season.