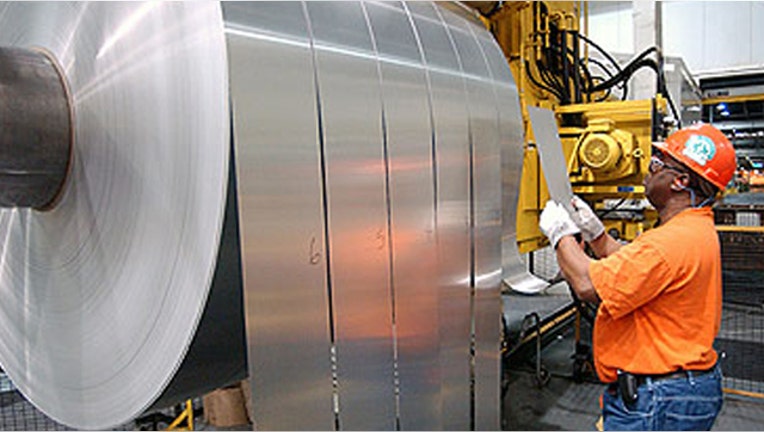 Aluminum maker Alcoa (NYSE:AA) kicked off earnings season on Tuesday on a somewhat optimistic note, disclosing a surprise adjusted profit despite plunging aluminum prices.
Despite the earnings beat, Alcoa swung to a net loss in the third quarter and slashed its forecast for full-year aluminum demand, underscoring the sluggish global economy.
Still, shares of the Pittsburgh-based company ticked up about 1% on the stronger-than-expected results.
Alcoa said it lost $143 million, or 13 cents a share, last quarter, compared with a profit of $172 million, or 15 cents a share, a year earlier. Excluding one-time items, it earned 3 cents a share, besting forecasts from analysts for a breakeven quarter.
Revenue dropped 9% year-over-year to $5.8 billion, topping the Street's view of $5.54 billion.
Like most materials companies, Alcoa is very sensitive to commodities prices. The company has struggled to grapple with shrinking realized aluminum prices, which it said tumbled 17% year-over-year and 5% sequentially.
"Markets seem to be driven more by headlines than fundamentals right now, but Alcoa remains focused on the things within our control", CEO Klaus Kleinfeld said in a statement. "We're capitalizing on pockets of strong growth and achieving record profitability in our mid and downstream businesses."
Underscoring the tough environment, Alcoa cut its 2012 global aluminum demand forecast to 6% from 7%, citing the ongoing "slowdown" in China, which is the world's No. 2 economy.
Alcoa's report comes as investors are bracing for a potentially difficult earnings season amid the slowing global economy.
According to S&P Capital IQ, analysts are projecting S&P 500 earnings will dip nearly 2% year-over-year this earnings season, the first such contraction since the aftermath of the Great Recession in the third quarter of 2009.
Alcoa is traditionally the first blue-chip company to report earnings each season and will be followed later this month by the likes of J.P. Morgan Chase (NYSE:JPM) and General Electric (NYSE:GE).
Shares of Alcoa gained 0.88% to $9.21 in after-hours action. The company's shares inched up 0.11% to $9.13 during regular trading on Tuesday, easily outperforming a 0.99% selloff on the S&P 500.