Alcoa 2Q Net Misses Views, Sales Better Than Expected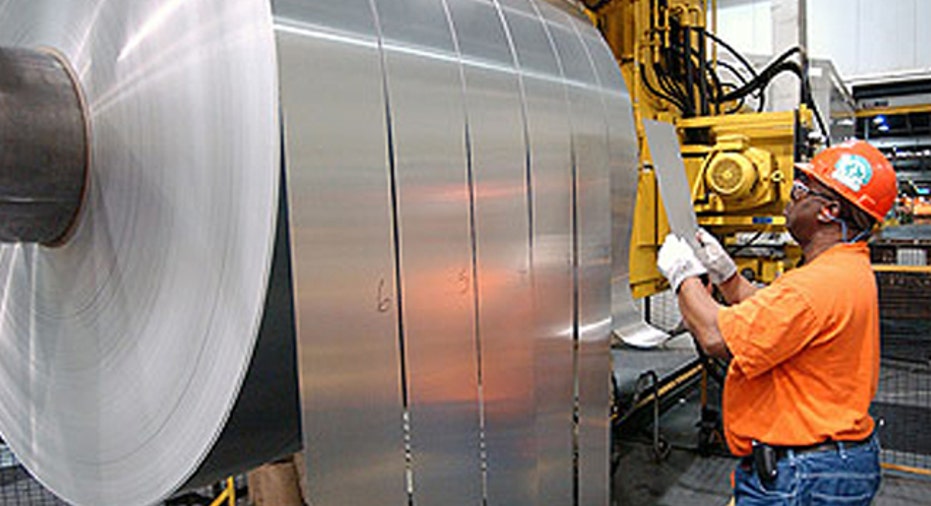 Aluminum giant Alcoa Inc. (NYSE:AA) punctuated the unofficial kickoff to earnings season with a mixed second-quarter performance, posting bottom-line results that missed the Streets view while revenue came in above analyst expectations.
The company posted second-quarter net profit of $322 million, or 28 cents a share, up from year-ago earnings of $136 million, or 13 cents a share. Excluding the effect of special items, the company posted income from continuing operations of $364 million, or 32 cents a share.
Revenue rose 27% to $6.59 billion, compared with last years revenue of $5.19 billion.
Bottom-line results came in shy of expectations, as the Street had predicted 33 cents a share on revenue of $6.32 billion, according to analysts polled by Thomson Reuters.
"Although the economic recovery is uneven, the overall outlook for Alcoa -- and for aluminum -- remains positive," said Alcoa Chairman and CEO Klaus Kleinfeld, in a statement. "Demand for aluminum continues to rise and so does growth in our major markets. These factors support our projection that aluminum demand will grow 12 percent this year and will double by 2020."
The company forecast continued growth in all major end markets globally, highlighting 7% growth in aerospace, 4% to 8% growth in automotive, 7% to 12% growth in commercial transportation, 2% to 3% growth in packaging and 5% to 10% growth in industrial gas turbines.
For building and construction, the industrial supplier forecast just 1% to 3% growth.
Shares of Alcoa fell 47 cents, or 2.8% in Mondays session, along with the broader market decline; the stock ticked up slightly in after-hours trading.