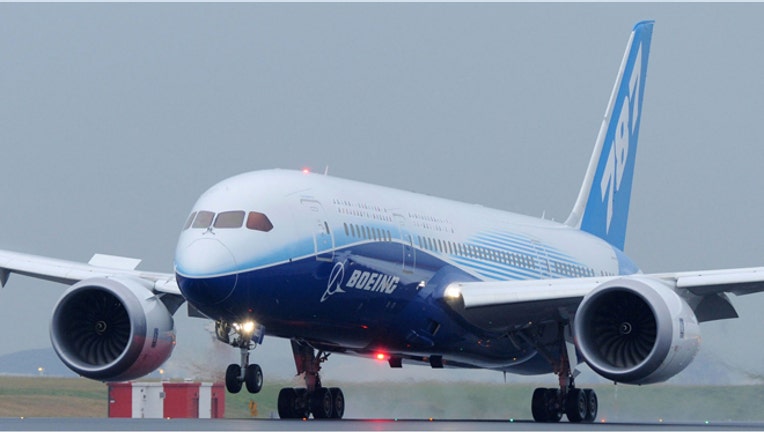 Ethiopian Airlines is reportedly gearing up to begin refund talks with Boeing (NYSE:BA) for the 787 battery blunder that left 50 Dreamliners on the ground for several months and stunted deliveries.
The airline's CEO, Tewolde Gebremariam, told the Associated Press on Tuesday that it will soon initiate discussions with Boeing regarding compensation, finally able to focus on making up lost revenues now that the Dreamliner is back up and running.
Others airlines may also be getting in line to talk with Boeing after the jet maker hinted at 787 refunds during its earnings call last month.
In reference to compensation, Boeing CEO Jim McNerney said on the call that it would "work with customers to ensure that the disruption doesn't hurt their results and their operation more than it needs to."
It is not clear whether the compensation would be purely monetary or if other factors would be considered, though McNerney said there are a "variety of ways" to work with customers on this issue. Agreements may vary with each customer, he said.
When asked whether it has similar plans to seek compensation from Boeing, a spokesperson for United Continental (NYSE:UAL), the only U.S. carrier currently operating the Dreamliner, said it will hold "those discussions directly with Boeing."
Attempts to reach Ethiopian Airlines and U.K.-based Thomson for a comment were not immediately returned, however Boeing said it has been in "close communication" with all of its customers since the issue arose.
The jet maker, which has said it does not have a contractual obligation to compensate for the battery mishap, wouldn't provide details, calling talks with customers "confidential."
Ethiopian Airlines was forced to ground its four 787s in January after the U.S. Federal Aviation Administration issued an airworthiness directive grounding the fleet to examine two battery meltdowns that in one case led to an emergency landing in Tokyo.
The carrier resumed service of the Dreamliner on April 27 with a flight from the Ethiopian capital Addis Ababa to Kenya's Nairobi after the FAA certified Boeing's proposed battery fix. The fix included larger spaces between cells in a move Boeing says allows for better containment in the unlikely event the battery overheats.
At the time of the April flight, Boeing thanked Africa's leading carrier for its patience and support, while Ethiopian Airlines' Gebremariam said the company was "excited to resume" the Dreamliner service.
"During the five months our four Dreamliners were in service, we were very pleased with their performance," Gebremariam said at the time. "The feedback from our passengers has been overwhelmingly positive."
Shares of Chicago-based Boeing closed slightly higher Tuesday at $94.79. Despite the battery woes, the company last month reported a stronger-than-expected 20% increase in first-quarter profit as it tightened costs.