Airline Rewards Programs Bounce Back Despite Airline Industry Woes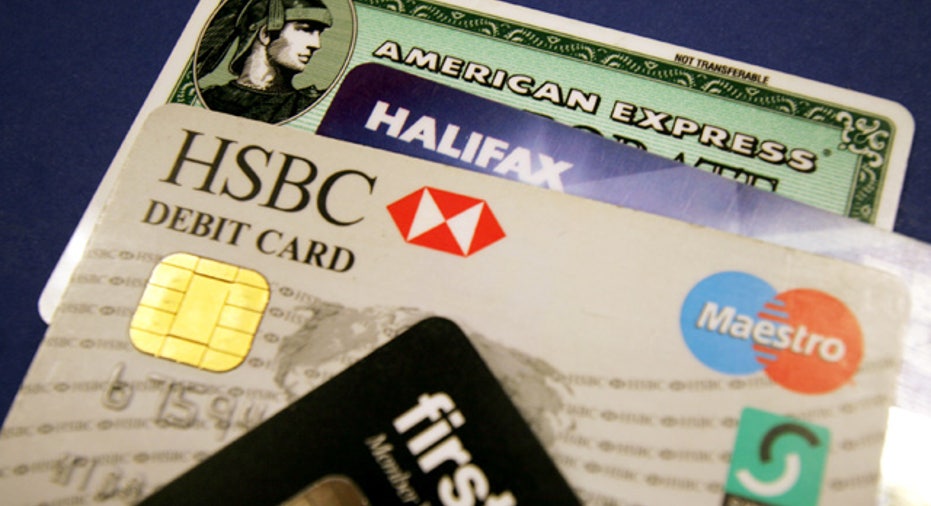 Let's face it, it's tough to be an airline these days. The high cost of fuel. Declining stock value. Unpopular fees. Reduced access to smaller airports. And now, lost income due to Congress not reauthorizing funding for the FAA.
It's the passengers who feel the squeeze on their credit cards, but airlines aren't exactly flying high these days either.
Sticker shock
Julie Sturgeon, a travel agent and owner of the travel agency Curing Cold Feet in Indianapolis, sees rising discontentment and discouragement among her flying clients. "The passengers I see are mainly stunned," Sturgeon says of her clientele. "They can't believe the prices."
Industry problems have contributed to a 50% cut in expected profit this year, to $4 billion from $8 billion. Meanwhile, airlines understand that they can't give away the plane. After all, they have to please not only their customers, but their shareholders.
Airline rewards: fewer choices, more perks
Airline industry woes have made it tougher to hand out generous travel rewards. But at the same time, these challenging times have stimulated creativity in the marketing of those cards to entice the traveling public.
The downside: the numerous mergers over the years--Continental and United being the most recent--have resulted in fewer airlines offering rewards cards, which hurts competition and reduces options for the traveling public.
(It's a wonder people even fly anymore because of how stressful airline travel has become, especially with the long and uncomfortable experience just getting through security, let alone finding that the only item of comfort that your flight attendant can offer you for your long journey is a small can of cola and a bag of stale pretzels.)
And yet, there is an upside as well. Airline executives seem to realize that while they may feel powerless to change much of the culture and experience associated with flying, they can at least try to improve the offerings on their own airline credit cards in an attempt to keep their passengers flying with them.
Likewise, the credit card companies, even the ones that aren't associated with airlines, have long recognized that it can be a major selling point for their products to offer reward points to help offset some of the cost and discomfort that comes from flying the not-so-friendly skies.
Best airline credit card perks
Over the past year, many credit cards have dropped the foreign transaction fee, possibly taking a cue from Capital One which has never charged the fee that basically dings consumers for using a credit card abroad.
For example, the Platinum Card from American Express used to charge 2.7% on transactions overseas. No longer, and this card recently added other perks, like $200 in airline fee credits (which helps negate some of the $450 annual fee).
*Citi
Then there's the Citi Thank You Premier Card ($125 annual fee waived the first year) which debuted this year without the dreaded foreign currency conversion fee.
Meanwhile, Citi and American Airlines just launched the Citi Executive AAdvantage World Elite Mastercard, which not only has no foreign transaction fee but also provides perks like priority airport check-in and waived baggage fees for up to eight travelers on the same itinerary.
*Chase
JPMorgan Chase has been a particular standout this summer with its rewards offerings. The new United MileagePlus Explorer Card ($95 annual fee) is the first card reflecting United's merger with Continental. Chase, instead of trimming benefits, added perks, including no fee on the first checked bag for the cardholder and one guest, 10,000 bonus miles after $25,000 in annual spending and--always a favorite--no restrictions or blackout dates for rewards travel.
Chase also debuted its Southwest Airline Rapid Rewards Premier credit card ($99 annual fee), which gives 50,000 points to the consumer after the first purchase, which is enough for two free round-trip flights to almost anywhere the airline flies.
And Chase has announced that from Aug. 1 to Oct. 1, 2011, cardmembers who use their British Airways Visa card at any New York City Michelin Guide 2011 star-rated restaurant will receive a credit on their statement for $50, and they can go to two restaurants, if they want, for a total of $100 credit.
The appeal of rewards
"Here's why the rewards work," says Doug Hardman, who ought to know: His Cleveland-based company, Sparkbase, specializes in creating gift and loyalty programs for small to medium businesses around the country.
"Let's say I'm a consumer, and I have 25 dollars to spend on pizza," Hardman continues. "If you put me in front of two random pizzerias I've never heard of, and they're next to each other, and they make pizza in the same kitchen, and one restaurant offers rewards, and the other doesn't, I'm going to pick the one with rewards almost every time."
In other words, it may be a bribe, but the consumer isn't an idiot. If a company is going to distinguish itself by offering a rewards program, the consumer is going to be tempted by it.
Airlines offer rewards to tempt their customers to return
And right now, many of the airlines need to distinguish themselves from the other. At least, if the opinion of Georganne Bender is representative of the general public.
Bender runs a retail consultancy in St. Charles, Ill., with her husband Rich Kizer. She says, "Every time we fly another major carrier flights are cancelled, we're nickeled and dimed with bag fees and other fees, and frankly most of the time, it's not a pleasant experience."
Bender says that she and her husband swear by Southwest Airlines, and that the other airlines "need to stop treating customers like they are an inconvenience."
Bender, who uses the Southwest Rapid Rewards card and likes its flexibility, adds a warning to the other airlines out there: "If there was an alternative means of travel, customers would go for it."
But since many people aren't willing to take the train, catch a bus or drive cross-country, air travel is here to stay&and so are airline rewards cards. Getting there from here may be more anxiety-producing than ever, but as long as the challenges of air travel continue, airlines and credit cards are likely to want to reward their customers for their persistence. That's one way of compensating travelers for the stress of getting to wherever they're going.
The original article can be found at CardRatings.com:Airline rewards programs bounce back despite airline industry woes