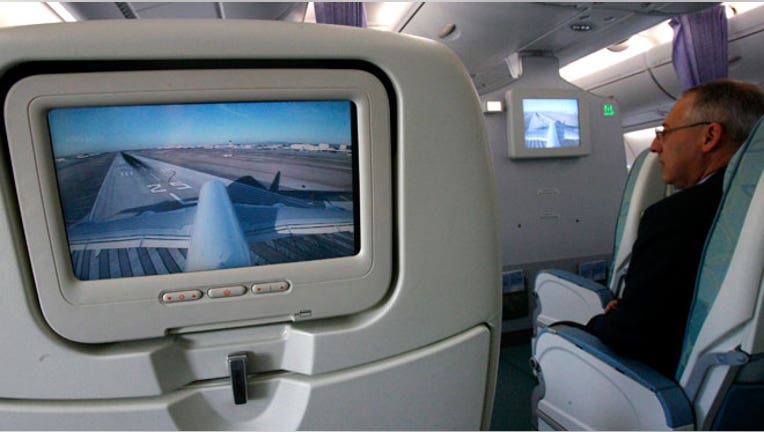 Airline CEOs are buckling down and looking to accelerate the pace of innovation, according to a new survey from PricewaterhouseCoopers.
The 2014 Global Airline CEO Survey finds that as profits are rising, the heads of major airlines are looking to invest in research and development. Eighty-two percent of the 39 airline CEOs surveyed say they are confident in airline industry revenues over the next year, compared to 68% of CEOs across all industries.
PwC U.S. transportation and logistics leader Jonathan Kletzel said that over the next 20 years, the industry is expected to triple in size, as the middle class grows in developing countries.
"Previously, change, where it has come, has been incremental rather than transformational with only pockets of innovation, but the demand should encourage airline CEOs to explore a broader range of service and business models to innovate and drive competition on many different dimensions," said Kletzel in a statement released Thursday.
Here are three areas airline CEOs are targeting for innovation:
No. 1: Passenger Experience
"Where airlines need to be innovating and spending time on is the question of 'What is the experience passengers want to have?'" Kletzel told FOXBusiness.com, adding that many airlines have addressed this only in bits and pieces right now. "From seats and lighting to in-flight entertainment and the way you buy and sell tickets and check in on mobile devices … How do you piece that all together to create a cohesive, innovative experience for your customers?"
Kletzel said technology will likely be used to create a more personalized experience for fliers, so that they can interact with the airline in the way that feels most comfortable to them.
"It's about empowering the user, whether the user wants to speak to an agent or do it themselves via phone or kiosks. What airlines are seeking is a way to give users what they want," said Kletzel.
No. 2: Plane Capacity
Airbus made headlines earlier this week as reports surfaced that the French airplane manufacturer was seeking a patent for "bicycle-like" airplane seats.
While Airbus wouldn't confirm this particular patent, a spokesperson told FOXBusiness.com that the company files several hundred patents each year on innovative concepts – many of which never become final products.
With that said, bicycle-inspired seats may not be so far-fetched, experts say. Airline industry analyst Bob Mann said airlines are constantly looking for ways to increase passenger density.
"It's the clear trend … Boeing just made a 200-seat interior configuration on its 737 800-series airplane, which is about 11 or so seats higher than previously published. It's all headed in that direction," said Mann.
With regard to seat innovation, Mann said airlines may be looking to get around regulators who put the kibosh on standing-room areas on flights.
"The key issue with the bicycle seat is it retains a sense of seating. Which is required because a seatbelt is required by FAA regulators and European and Japanese regulators," explained Mann.
No. 3: Data Management
According to the PwC survey, 71% of airline CEOs are developing future strategies or have concrete plans to change their data management and data analytics programs. Additionally, over one-quarter of CEOs say they've already made changes to the way they approach data.
"They are looking to optimize the enterprise," said Kletzel. He said airline CEOs are looking to use data more effectively across all areas of the business, especially to improve the ways in which airlines approach canceling or rescheduling flights.
Additionally, the disappearance of Malaysian flight MH370 has also sparked discussion about the ways in which planes are tracked and monitored.
"In a world where our every move seems to be tracked, often with data recorded and stored in the cloud, but commentators have expressed disbelief that the airline industry still has to rely on the search for a 'black box' to discover such vital information," according to the survey.