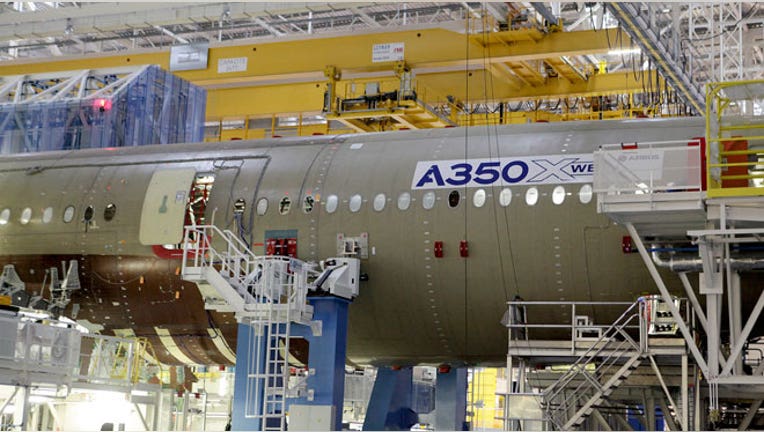 Airbus plans this week to fly its A350 jet for the first time, as the company prepares to launch its first new airplane since 2005.
The European Aeronautic Defence & Space unit was conducting final ground tests on Tuesday and expects the first flight to happen on Friday. An A350 will take off from a French airport at 10 a.m. local time, or 4 a.m. ET.
Airbus said its flight test teams are carrying out the last checks before they give their final green light for Friday's flight.
The 300-seat aircraft will compete with Boeing's (NYSE:BA) 777 and 787 Dreamliner.
The first version of the A350 is expected to go through a year-long flight test phases before entering service in the second half of 2014 with Qatar Airways.
According to Airbus, the A350 XWB to be tested Friday has already won 613 orders from 33 customers. The A350 family will include jets that have seating for 270 to 350 passengers.