Airbnb Poaches Blackstone CFO on Path to IPO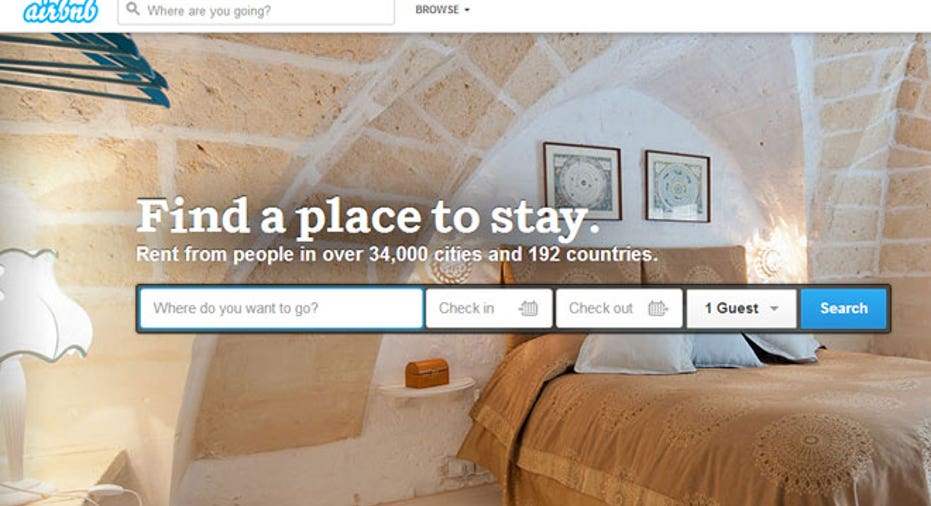 Airbnb, the vacation rentals startup, announced Friday that it hired Laurence Tosi away from Blackstone (NYSE:BX) to join the company as chief financial officer. The hiring of Tosi, who spent seven years as CFO at the private equity firm, could be a signal that the $25.5 billion startup is nearing an IPO.
Founded in 2008, the San Francisco-based startup has raised a total of $2.3 billion in funding, with investors including actor Ashton Kutcher, Amazon's Jeff Bezos (NASDAQ:AMZN), and venture capital firm Andreessen Horowitz all of whom are betting that the company will be acquired or go public at a number higher than its current valuation.
As the country's second-most valuable startup, behind Uber, the prospects of an IPO look increasingly likely and someone like Tosi has the experience to help bring the company public.
"This is another sure and universal sign that the company is readying for its long anticipated and widely expected IPO," said Max Wolff, chief economist at Manhattan Venture Partners. "We see a successful and accomplished public CFO here as a key piece of the public market puzzle."
Atish Davda, CEO at Equity Zen, also said that Tosi might have the ideal background for bringing Airbnb public.  "Laurence is intimately familiar with navigating uncharted territories," adding that he "may be just the person to help Airbnb get listed, and listed successfully."
Public tech companies are also hiring CFOs with a Wall Street background. Google (NASDAQ:GOOGL) recently brought in Ruth Porat from Morgan Stanley (NYSE:MS) and Twitter (NYSE:TWTR) hired Anthony Noto away from Goldman Sachs (NYSE:GS).
"Our goal of fundamentally reimagining the travel experience is an audacious one, so we're thrilled to have someone join our team who thinks just as boldly and creatively about building great businesses as we do about our platform, culture and community," said Brian Chesky, CEO of Airbnb, in a statement.
Airbnb's online platform facilitates short-term rentals in 34,000 cities and over 190 countries. "Whether an apartment for a night, a castle for a week, or a villa for a month, Airbnb connects people to unique travel experiences, at any price point," said the company release.
Tosi previously held roles at Bank of America's (NYSE:BAC) Merrill Lynch and Comcast's (NASDAQ:CMCSA) NBC Network. He reportedly turned down the opportunity to be Apple's  (NASDAQ:AAPL) CFO in 2011.