Airbnb aims to make travel more accessible for the disabled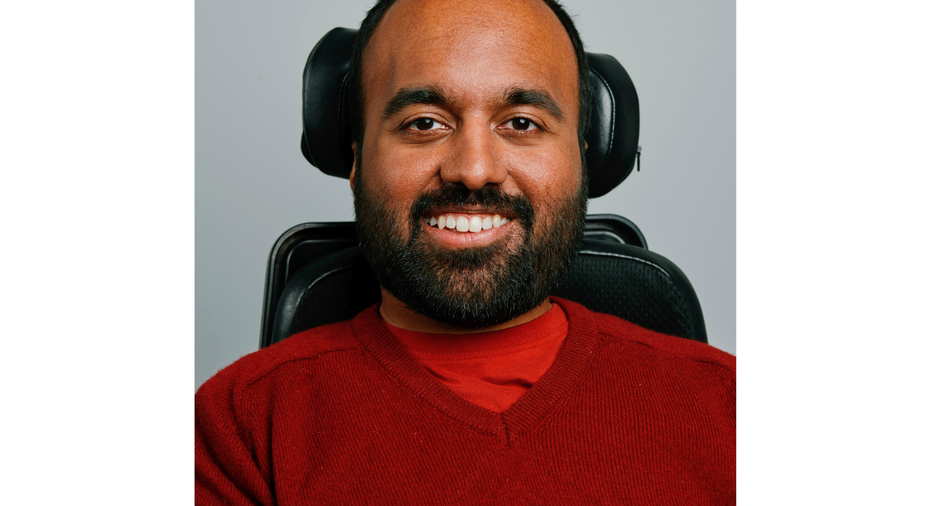 Srin Madipalli has traveled the world in his wheelchair. Now, as head of Airbnb's accessibility efforts, he wants to help many others do the same.
Madipalli has spinal muscular atrophy, a rare disorder that affects nerve cells and causes muscles to waste away. Finding accessible places to stay was a constant frustration. So in 2015, Madipalli and a friend founded Accomable, a web site that connected disabled travelers to verified, accessible properties.
At the same time, Airbnb was facing complaints from some disabled guests, who said its listings weren't detailed enough. Airbnb wanted to do better, so late last year it purchased Accomable. Madipalli, a geneticist and lawyer with an Oxford MBA, is now Airbnb's accessibility product and program manager.
Madipalli discusses his new role and what Airbnb can do to improve travel for the disabled. Comments have been edited for length.
Q. What is your role at Airbnb?
A. I am responsible for making our platform as accessible as possible. Our first step has been to make it easier for people to find an Airbnb listing that meets their needs. We used to only allow guests to search for listings that were wheelchair accessible. Now, we have 21 new accessibility filters so guests can search for the listing that works for them. I am working closely with our community to find ways to build upon and improve these filters so we can cater to people with all types of disabilities.
Q. How did the acquisition by Airbnb affect your mission?
A. Accomable was a success, but we were a small, niche company. At Airbnb we're taking accessibility into the mainstream. Around 19 percent of the U.S. population has some form of disability — that's more than 56 million people — a market we simply couldn't cater to as part of Accomable where we had around 1,600 properties on the platform. We're working with the owners of these properties to move them over to Airbnb. We're also tapping into Airbnb's community so they can make their homes' accessible features more visible. This is one of the incredible benefits of becoming part of Airbnb: an international community we can tap into and global resources to make our mission a reality.
Q. Beyond adding filters, what more can Airbnb do for the disabled community?
A. We want to ensure accessibility is at the heart of every element of our business, whether it's accessible homes, experiences or any other new specially adapted product. I have used a power wheelchair all my life, so I know from personal experience how difficult it can be to travel with a disability and how nervous many people in our community are about travel. Part of my role is to ensure our community has accessibility information they can trust, and I'm working across teams on a number of projects around this. As an entrepreneur, I always saw how transformative technology and the sharing economy could be for people with disabilities. We want to work with our community to encourage more entrepreneurs with disabilities to share their homes and create accessible, local experiences as a great way to meet people from around the world and to earn some extra money. We are also working to ensure Airbnb's offices are a great, accessible place to work.
Q. If a host wants to make a property wheelchair accessible, how much should they expect to invest?
A. If you have a modern, step-free home with wide entryways, there's a high chance your property will already be suitable for a number of people with accessibility needs with minimal adaptation. Something I'm keen to emphasize is that 'wheelchair accessible' is not just a single tickbox. My accessibility needs will be very different from another individual who has a disability, and there are many people in our community who have a hidden disability or a sensory impairment. The important thing is to give people the right information so they can decide for themselves if a home is right for them.
Q. What is your best travel memory?
A. I was lucky enough to take part in the Paralympic Torch Relay ceremony in Korea this year to raise awareness of disability in the region. I am definitely a hot weather person and it was bitterly cold in Pyeongchang, apparently one of the coldest winter games on record, but the welcome I received was overwhelming. I loved the energy and vibe of the games, so much so that I recently tried adaptive skiing in Lake Tahoe, which was terrifying but awesome.