AIG's Benmosche: I Want to Stay for Another Year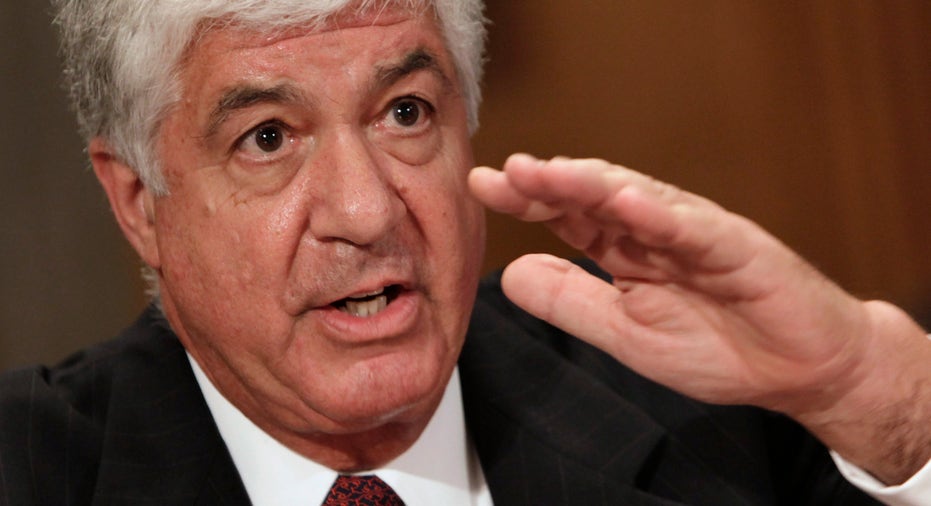 Robert Benmosche, the CEO of American International (NYSE:AIG) who once threatened to quit over a disagreement with his government overseers, reportedly wants to extend his stay to continue to right the ship at the world's largest insurer.
According to The Wall Street Journal, Benmosche, 67, is abandoning previous plans to return to retirement sometime in 2012 as long as his health permits it. Benmosche was diagnosed with cancer late last year.
"I've talked to the board and said that if I stay healthy -- and I'm still hopeful -- I would like to stay on for another year," Benmosche told the paper. "I want to stay active and energized, and having too much time on my hands is not healthy, I think."
AIG's board doesn't need to sign off on Benmosche's plans to extend his stay, the Journal reported. The decision to stay comes about two years after Benmosche threatened to walk out on the company due to an argument with U.S. officials.
Benmosche has received praise from turning around the New York-based insurer that used more than $130 billion in taxpayer funds, but he still has much work to do.
AIG's shares have plummeted about 50% this year as the company's plans to shed assets and repay taxpayers has been slowed by the turbulent financial markets and economic uncertainty. The Treasury Department still owns 77% of AIG after a massive 2008 rescue and has put off plans to divest its stake until market conditions improve, the Journal reported.
AIG is setting its sights on its International Lease Financial unit, with plans to list the company next year, Benmosche told the Journal. The company is reportedly expecting a $2 billion to $3 billion profit from selling a minority stake.
Shares of AIG were inactive ahead of Friday's open, but they have rallied more than 20% over the past month.