AIG Swings to Loss on Lower Investment Income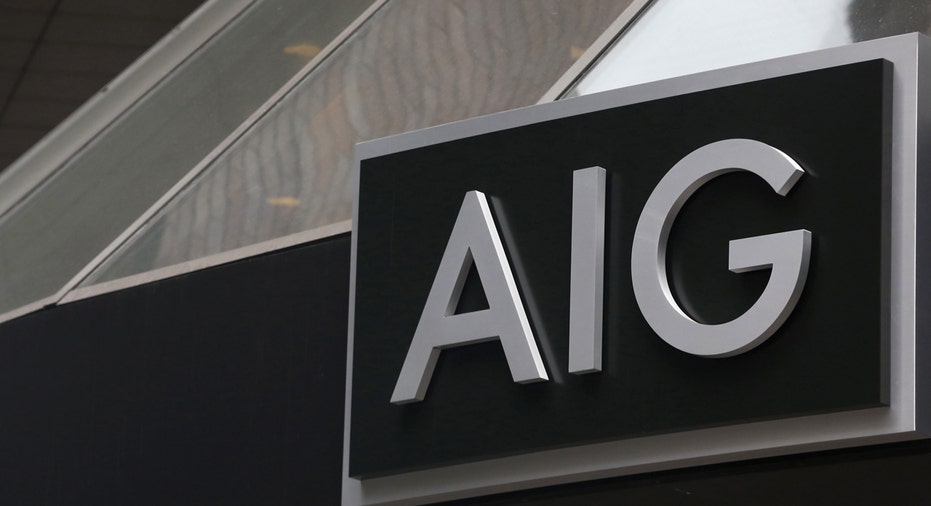 American International Group Inc. swung to loss in the third quarter, falling short of Wall Street expectations as the giant insurer faces calls from shareholders Carl Icahn and John Paulson to break up.
Shares dropped 1.9% in after-hours trading.
AIG attributed much of the loss of $231 million to lower income from certain investments in hedge funds and two Chinese insurance stocks, along with volatile global markets. It posted a profit of $2.19 billion in the same period a year earlier.
Operating income—a closely watched metric that excludes investment gains or losses and some other items—dropped to $691 million, or 52 cents a share, as compared with $1.72 billion, or $1.19 a share, in the year-earlier period. That was below expectations of $1.03 a share from analysts surveyed by Thomson Reuters.
The announcement about a profit pullback comes as Messrs. Icahn and Paulson urge the company to consider a three-way split to boost the company's stock and escape regulations imposed by federal policy makers. Mr. Icahn in a letter to AIG Chief Executive Officer Peter Hancock last week also asked the company to bring down its costs.
Mr. Hancock in a Monday news release said the third-quarter results fell short of expectations "due to market volatility" but showed "signs that we are making progress to transform AIG for long-term competitiveness." AIG's release didn't address the breakup calls.
General operating expenses fell 6% through the first nine months of 2015 and AIG also took a charge of about $274 million relating to staff reductions and other efforts to simplify its operations.
The company is eliminating 300 to 400 senior-management positions initially, said a person familiar with the matter. That is roughly 20% of all senior management positions, this person added.
It also intends to take more restructuring charges in the coming quarters, and it expected to hit a total of about $500 million. The company expects the charges to ultimately save about $400 million to $500 million a year and include exits from certain low-return lines of business. It didn't say which lines may go.
AIG had to be rescued during the 2008 financial crisis in one of the biggest bailouts by the U.S. government. It finished paying taxpayers in late 2012 and has been struggling since to boost critical measures of profitability as it battles pricing pressures.
A key profitability ratio known as return on equity was 5.9% for the third quarter and 6.9% for the first nine months of the year, based on one way of calculating it. For the first six months of the year, the return had stood at 7.3%. AIG's target return for 2015 is 7.6%. That is well below the 11% to 15% recent returns of some rivals. AIG has set a goal of getting that ratio to 10% over the next several years.
Mr. Hancock said last week in response to Mr. Icahn's letter that AIG welcomes ideas from investors but is already on course to simplify its operations and risk. He will have another opportunity to respond Tuesday during a scheduled conference call with analysts.
There were other signs of weaknesses in AIG's core operations during the third quarter. The unit that sells property-casualty policies to businesses posted an underwriting loss, as it did in the year-earlier period, meaning costs relating to claims exceeded premium revenue.
The company cited losses on commercial-automobile-liability policies, which have bedeviled some other U.S. car insurers as drivers log more miles, as well as losses on policies sold to hospitals and other health-care facilities. There were also higher losses on auto policies sold to individuals.
Pretax operating income for the unit that sells property and casualty insurance to businesses dropped 40% to $569 million. The unit saw a 6% decline in net premiums written, which is a measure of insurance sold in the quarter and is watched by analysts as a gauge of future earnings.
But the unit's combined ratio edged up slightly to 102.7 from 102.1, meaning AIG spent $1.027 on claims and expenses for every dollar it collected in premiums.
While the unit had higher net investment income in the year-earlier period, it and AIG's other units saw a decline in income from hedge-funds within the company's overall investment portfolio. Catastrophe-related losses were down.
The company said it had completed about $3.7 billion in share repurchases during the quarter and had bought an additional $602 million through the end of October.
By Leslie Scism