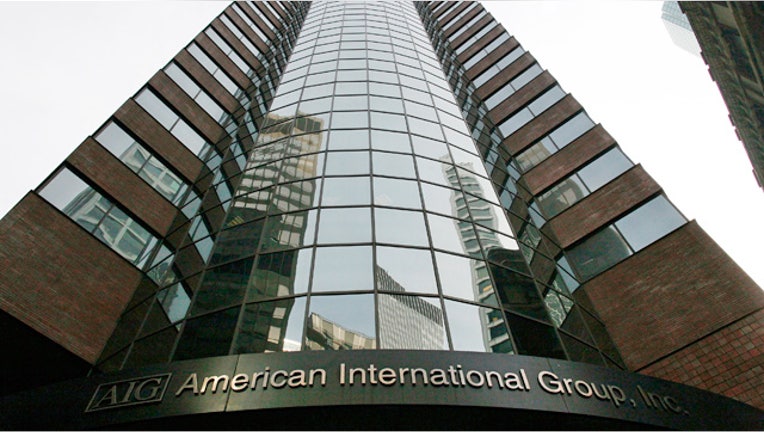 American International Group (NYSE:AIG) said Thursday it swung to third-quarter profit of $1.6 billion on Thursday, beating Wall Street's expectations.
Despite the stronger-than-expected results, shares of the bailed-out insurer retreated about 1% in after-hours trading.
New York-based AIG said it earned $1.6 billion, or $1.13 a share, last quarter, compared with a net loss of $4 billion, or $2.10, a year earlier.
Excluding one-time items and after taxes, AIG earned $1.00 a share, besting estimates from analysts for EPS of just 86 cents.
Revenue jumped 9% to $3.86 billion.
"AIG again posted a solid quarter, reflecting the continued strength of our core insurance operations and strong investment returns," CEO Robert Benmosche said in a statement. "We are seeing continued momentum, and we're building for the future by creating a more streamlined, efficient, and nimble company."
Benmosche also said it is "too early" to provide an estimate of the financial impact of Hurricane Sandy. The mega storm caused AIG's headquarters in lower Manhattan to lose power, though AIG said its continuity plans enabled the company to continue to operate "nearly without interruption."
Earlier on Thursday Eqecat doubled its insured loss estimate for Hurricane Sandy to $20 billion amid widespread power outages and serious flooding, especially in New Jersey.
During the third quarter AIG continued to repay U.S. taxpayers for the massive $182 billion bailout the company received during the 2008 financial crisis. AIG said it has repurchased about $13 billion of common stock so far this year.
"Our employees, and so many of our partners in government and the industry, always understood the importance of fully repaying America, and we thank this great country for the opportunity to accomplish what many thought impossible," said Benmosche.
Digging into AIG's third-quarter results, the company grew its property casualty operating profits by $786 million from $492 million, while its life and retirement operating income nearly doubled to $826 million from $471 million.
AIG posted aircraft leasing operating income of $39 million, bouncing back from a loss of $1.32 billion the year before. Direct investment book income climbed to $428 million from $119 million.
Shares of AIG dropped 1.14% to $34.80 in extended trading on Thursday, though the stock has rallied about 50% so far this year.