Ahead of Twitter, Israeli Startups Eye Wix's IPO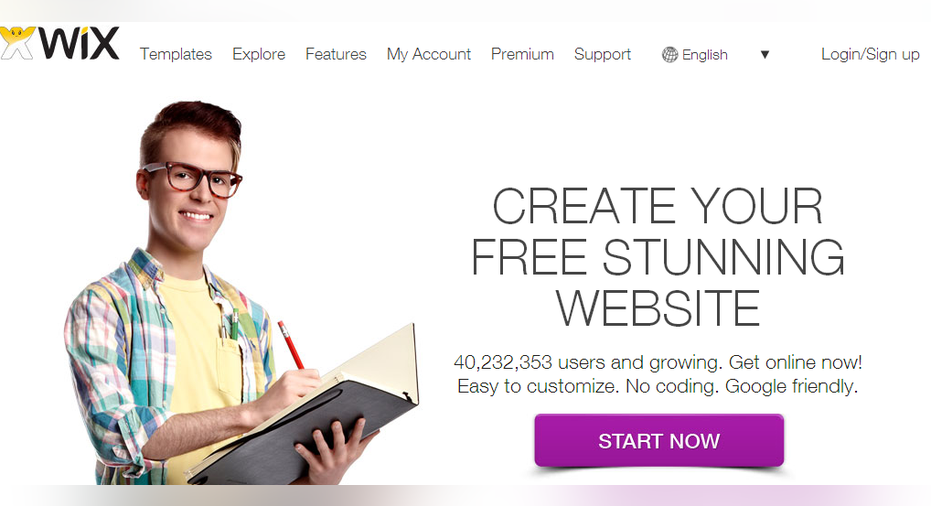 Though Twitter owns the spotlight this week when it comes to IPOs, Israeli startups are likely keeping close tabs on another one.
Tel Aviv-based website development platform Wix – which caters to the entrepreneur and small business crowd and has 40 million users -- began trading on the NASDAQ Wednesday after raising $127 million in its IPO.
Wix president Nir Zohar says the IPO represents a new chapter for the company.
"In many ways, this is only for us the beginning. We have over 40 million registered users at Wix, but this market is so big that even with 40 million, we're still at less than 1% percent of the market," says Zohar.
The Wix IPO comes on the heels of a strong year for Israeli startups. This summer, Google acquired social mapping startup Waze for more than $1 billion; more recently, Facebook purchased Onavo for a reported sum between $150 million and $200 million.
Recent research from the IVC Research Center and KPMG also shows that Israeli startups are attracting more and more VC money. Israeli startups raised $660 million in the third quarter of 2013 from both local and international investors – up 34% from the previous quarter.
David Bratslavsky, CEO of the U.S. Israel Business Council, says the strong M&A market has renewed interest in Israeli startups, and certain changes in U.S. regulations are making IPOs an attractive option for entrepreneurs.
"There are certain incentives in the U.S. JOBS Act that allow R&D focused companies to have an easier time," says Bratslavsky. Wix, for instance, took advantage of the act's confidential filing provision, which allowed it to keep certain statements private as it began the IPO process.
Inspiring Other Israeli Entrepreneurs?
When it comes to going public, many argue that each individual company is judged on its own merits, so talk of an IPO trend for Israeli startups may be overhyped.
"You have to look at the company itself," says Kathy Smith, an expert from IPO investment manager Renaissance Capital. Smith dismissed the notion that a strong IPO for Wix would lead other Israeli startups, like Outbrain, to more aggressively pursue IPOs. (In October, Outbrain CEO Yaron Galai told FOXBusiness.com via email that while an IPO may be a possibility, all options are on the table. The company is estimated to be worth $1 billion.)
Zohar, however, says his company's public debut is indeed an important event for the growing tech hub in Israel.
"It's also a big thing for Israel. You know, it's not something that happens every day," says Zohar. "It's something we strongly believe and hope will help generate more activity and more innovation and more investment around our industry and the general economy of Israel."
Zohar says the Wix IPO – the largest IPO for an Israeli startup since Sodastream's public offering in 2010 – may remind other entrepreneurs that there's another viable exit strategy aside from acquisitions.
Lightspeed Ventures partner Bipul Sinha agrees.
"It creates more of a role model for Israeli startups to go all the way and build large businesses," says Sinha. "The ecosystem is very energetic, and these types of outcomes … propel entrepreneurs to dream big."
Building a Startup in Israel
When it comes to location, Zohar says there are both pros and cons to being headquartered in Israel. Some of the most cutting edge technology, he says, takes longer to get to Tel Aviv.
"We were two or three years behind at the beginning [on mobile technology]," says Zohar. While he says the nation has caught up on this front, he says it's challenging to innovate on technology that's slightly behind the curve.
But on the other hand, Zohar says being removed from Silicon Valley has its perks.
"You don't need to compete with Google, Facebook and Microsoft on a regular basis for employees," says Zohar, referring to the intense competition in Silicon Valley for talented engineers.
Speaking of competition, Zohar says all of the attention surrounding the Twitter IPO was a good thing for the company – not a negative.
"The company is obviously very different from Twitter … If I look at the overall field, I think it's actually contributing. It's a great thing," says Zohar, who says the Twitter IPO possibly helped create more excitement about the Wix IPO.
Wix was selling at about ten cents below its opening price of $16.50 in afternoon trading Wednesday.