Agritourism Means More Than Money for Mississippi Family Business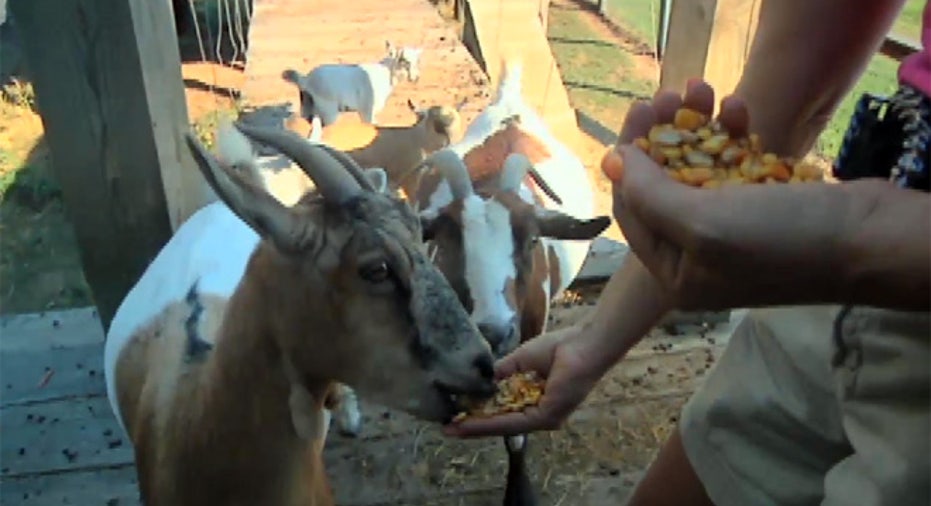 Tube Screaming, goat grunting and corn boxing.  Farmers are charging visitors to experience the American farm in a whole new way.
It is called agritourism. Tourists are paying a $10 entrance fee into Mitchell Farms in Collins, MS - even 50 cents for a handful of corn to feed a goat.
"It all adds up," says Jo Lynn Mitchell, President of the Mississippi Agritourism Association.
Dennis Mitchell is the founder and owner of Mitchell Farms.  He says agritourism is "the greatest thing that's ever happened to us."
Agritourism is also generating more traffic onto the farm so tourists can purchase all-American items at the gift shop.
Nelda Spell Mitchell says the tourists go nuts for the peanuts and the phone in the gift shop keeps ringing.
"Ring, ring, ring…Mitchell Farms? Yes sir, we do have the jumbo green peanuts" Nelda would say like a record on repeat.
Agritourism is more than just about money.  For the Mitchell Family, it is about compassion, love, and letting kids be kids.
"To get outside, and run, and play, and have fun.  Just to enjoy everything outdoors that God made," says Jo Lynn.
There are 50,000 farms across the country that participate in agritourism according to Charlie Presley, founder of Agritourism World.
"Those farms put together about $1.25 billion in annual revenue.  It's a huge cash crop," says Charlie.
Agritourism World expects continued growth in agritourism throughout the end of the year.