After Big Box Rejection, One Entrepreneur Finds Success Online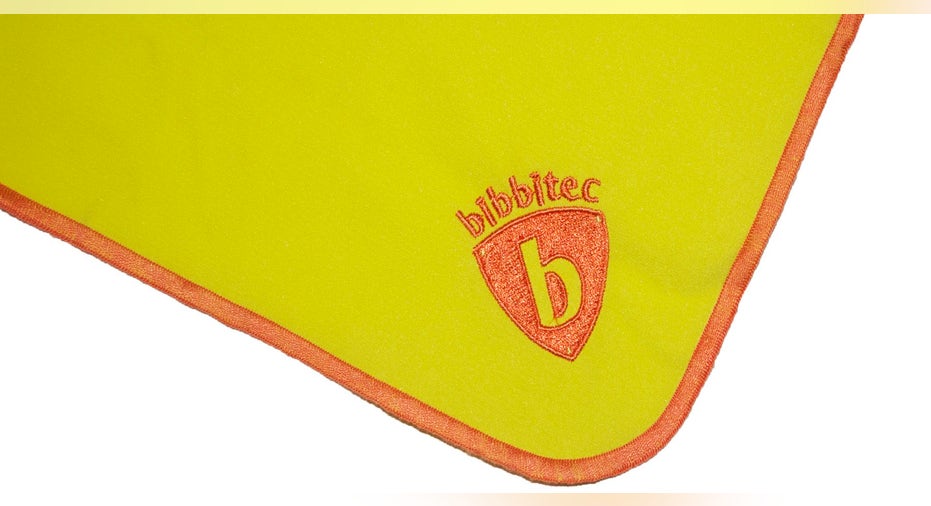 Small Business Spotlight: bibbitec
Who: Susie Taylor
What: A stain-resistant, fast-drying, odor-defying bib for kids of all ages
When: 2013
Where: Miami, Florida
How: "I was on a plane ride with my two little boys, and by the end, I was covered in a disgusting mess, the bibs and clothes were ruined, and I felt really deflated and frustrated," says founder Susie Taylor. But when she looked at her husband, she realized that his shirt – made of an athletic material – had wiped totally clean.
"I started from there," says Tayor, researching how to manufacture a bib that would repel liquids, dry quickly and stay odor-free. "It's multifunctional, slipping over the head and arms," says Taylor, adding that schools have expressed interest in using bibbitec bibs as smocks for their older students.
Bibbitec is self-funded, and sells directly online to customers from its website. "Amazon contacted us and wants to distribute bibbitec, so it will launch in the next week or two on Amazon," says Taylor.
Biggest challenge: "I'm competing against other bibs, which aren't fondly thought of," says Taylor. "It's hard to explain that this lasts and works!"
One moment in time: "There are so many times when I could have given up – big box stores said that this didn't fit in with their market. But I had sticktoitiveness, and now it's turning in my direction," says Taylor proudly.
Best business advice: "Focus!" Taylor says that when she stayed focused, rather than trying to multitask and switch her attention too quickly, she was amazed at what she was able to accomplish.
Most influential book: "I come from a theater background, so I tried to believe in my product the way a character would believe. When I read 'Think and Grow Rich,' by Napoleon Hill, that gave me the tools to take it one step further."