After $3 billion spent, Keystone XL can't get oil companies to sign on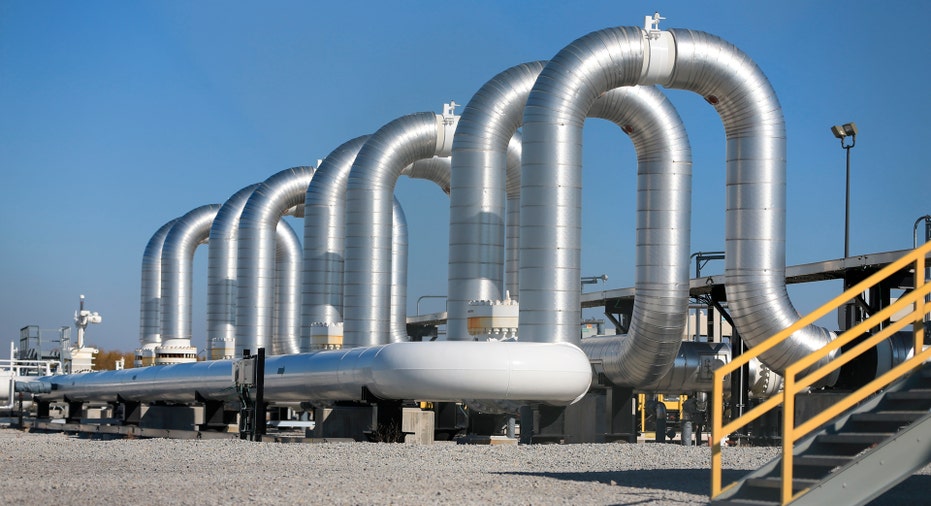 Keystone XL is facing a new challenge: The oil producers and refiners the pipeline was originally meant to serve aren't interested in it anymore.
Delayed for nearly a decade by protests and regulatory roadblocks, Keystone XL got the green light from President Donald Trump in March. But the pipeline's operator, TransCanada Corp., is struggling to line up customers to ship crude from Canada to the U.S. Gulf Coast, say people familiar with the matter.
TransCanada Chief Executive Russ Girling remains committed to completing Keystone XL and believes it will prove profitable in the long term, say two people familiar with his thinking. But it may be years before the company recoups its investment in the pipeline, these people say.
TransCanada has spent $3 billion to date on Keystone XL, much of it on steel pipe, land rights and lobbying. Completed, the pipeline would travel 1,700 miles from Alberta to Steele City, Neb., where it would link up with existing pipelines that run to the Gulf Coast.
The lack of interest has put the pipeline's fate in jeopardy. The company, based in Calgary, Alberta, has said it wants enough customers to fill 90% of Keystone's capacity before it proceeds. It started to aggressively court potential customers earlier this year as it seeks to meet that target, according to people familiar with the situation.
TransCanada expects the pipeline, which would carry up to 830,000 barrels of oil a day, to cost $8 billion, compared with its initial estimate of $7 billion. The company took a $2 billion write-down related to the pipeline last year.
A TransCanada spokesman said the company is making progress with customers and anticipates it will firm up support in coming months. The company has said construction could begin next year and finish as early as 2020.
The uncertain outlook for Keystone XL stands in contrast to Mr. Trump's upbeat rhetoric in March. The president invited Mr. Girling to the Oval Office and announced he was reversing an Obama administration move to block construction, declaring, "It's going to be an incredible pipeline, greatest technology known to man."
But much has changed in the oil markets since TransCanada first filed an application with the State Department in 2008 for a cross-border permit.
Back then, the price of oil had surpassed $130 a barrel, producers were rushing to pump as much as possible and refiners were itching to secure steady supplies. Today, oil is trading around $45 amid a global supply glut caused in part by the emergence of American shale drillers.
Refiners want the flexibility of being able to buy oil from wherever it is cheapest. In a world awash in low-price oil, Canadian crude doesn't look as attractive as it once did. Many refiners thus far are unwilling to commit to long-term deals for Canadian crude, say people familiar with the matter.
"A lot of water has gone under the bridge over the last seven or eight years since we proposed that project with respect to where energy prices are today," Mr. Girling told investors in May. "So it all sort of complicates the negotiation."
Meanwhile, uncertainty about output growth from Canada's oil sands has given producers pause about signing long-term agreements for space on a pipeline they may not need, people familiar with the matter say.
While forecasters predict production there will grow into the next decade, largely due to investments already made, some analysts warn increases beyond that are far from assured. The oil-sands industry faces potential regulatory headwinds as Canada seeks to reduce carbon emissions to comply with global climate agreements.
Some shippers are choosing to move crude out of Canada by rail. Transporting crude to U.S. refineries this way is $2 to $8 a barrel more than pipeline tolls, which average around $8.50 a barrel from Alberta to Texas, according to analysts. But rail shipments generally don't require long-term commitments.
While Keystone XL stalled for years, other projects moved forward. Goldman Sachs analysts estimate that Enbridge Inc.'s expansion of an existing pipeline connecting Alberta and Superior, Wis., will be completed by 2019, while Kinder Morgan Inc.'s expansion of the Trans Mountain Pipeline from Alberta to the coast of British Columbia will be finished by 2020. They predict Keystone XL may not be finished until 2021.
Keystone XL still requires final approval from Nebraska and faces the prospect of additional protests from a reinvigorated antipipeline movement in the U.S. following the fight over the Dakota Access Pipeline. The other pipeline projects face similar obstacles.
TransCanada is betting the demand that spurred the project still exists. Analysts project that over the long term the Gulf Coast's demand for Canadian crude will rise as oil imports from Venezuela and Mexico fall.
The company's U.S.-denominated shares have risen by almost 50% since President Barack Obama blocked Keystone XL in November 2015, signaling the market's belief that the company can afford to move on.
Investors warmed to TransCanada after the company bought Columbia Pipeline Group Inc. for about $10 billion in 2016, a deal which offers the opportunity to expand its natural-gas operations in the U.S. Northeast. Revenue from TransCanada's power operations has continued to grow, as has its natural-gas pipeline business, which expanded into Mexico.
"We don't own TransCanada because of Keystone," said Rob Thummel, portfolio manager at Tortoise Capital Advisors LLC, which manages about $16 billion. "We own it because of the potential for expansion of natural-gas infrastructure in the Northeast."
Write to Christopher M. Matthews at christopher.matthews@wsj.com and Bradley Olson at Bradley.Olson@wsj.com
Lynn Cook contributed to this article
(END) Dow Jones Newswires
June 29, 2017 07:14 ET (11:14 GMT)