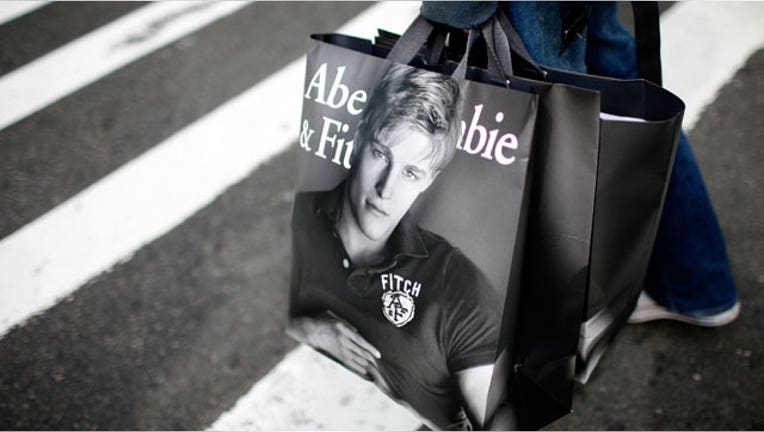 Abercrombie & Fitch (NYSE:ANF) disclosed on Wednesday a 52% tumble in second-quarter profits amid a rare contraction in same-store sales, but the teen retailer's results topped the Street's beaten-down expectations and management stepped up plans to buy back stock.
Shares of A&F, which have lost almost a third of their value so far this year, soared more than 9% in the wake of the stronger-than-expected results.
The teen apparel maker said it earned $15.5 million, or 19 cents a share, last quarter, compared with a profit of $32 million, or 35 cents a share, a year earlier.
Analysts had recently lowered their consensus EPS estimate to 17 cents after A&F on August 1 slashed its forecast to 15 to 18 cents a share, about half the consensus view on Wall Street at that time.
Net sales rose 4% to $951.4 million, trailing estimates from analysts for $992.2 million. Total U.S. sales retreated 5% to $648 million, while international sales growth slowed, rising 31% to $303.4 million. Same-store sales slumped 10% -- their first contraction since 2009.
The sales declines were across the board, with A&F brand same-store sales slumping 11% and both A&F Kids and Hollister suffering 10% declines.
"The second quarter results we are reporting today are disappointing and below our expectations coming into the quarter," CEO Mike Jeffries said in a statement, noting a "further deceleration" in the company's international stores.
A&F said its gross margins dipped to 62.5% from 63.5% the year before due to an increase in average unit cost and negative currency impact.
Meanwhile, A&F pleased Wall Street on Wednesday by bolstering its share buyback plan by 10 million shares, bringing its total authorization to 22.9 million shares.
Looking ahead, A&F is standing by its August 1 projection for full-year EPS of $2.50 to $2.75 on a 10% tumble in second-half same-store sales.
"Our entire organization is completely focused on improving upon the trends we have seen. There are factors beyond our control but, as a team, we believe there are opportunities to do better," said Jeffries.
Shares of New Albany, Ohio-based rallied 9.51% to $35.44 Wednesday morning, leaving them down 29% on the year and 51% over the past 12 months.