Aetna 3Q Profit Rrises Despite Higher Health Costs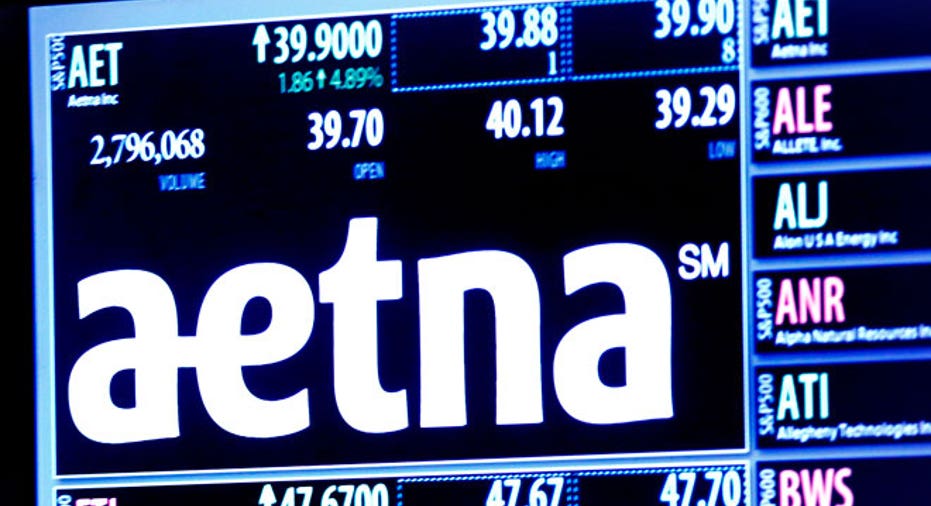 Aetna Inc (NYSE:AET), the third-largest U.S. health insurer, said on Tuesday that third-quarter profit rose as the benefits of its Coventry government healthcare acquisition offset higher medical costs in its commercial business.
Aetna said the percentage of premiums collected that it spent on covering medical services increased 0.5 percentage points to 81 percent in its commercial business, which includes new individual health plans. For commercial and government businesses combined, the ratio fell to 82.3 percent from 83.1 percent.
In 2014, Aetna began selling health insurance to individuals on the new healthcare exchanges created under the national healthcare reform law, which is aimed at extending coverage to the uninsured. Insurers have said those new customers are more costly than the previously insured.
Aetna attributed the third-quarter rise in its medical cost ratio to costs in the smaller middle-market business, the price of new hepatitis C treatments, and the performance of the individual business.
This is also the first full year of owning the Coventry business, which specializes in Medicare and Medicaid plans from the U.S. government.
Aetna reported net income of $594.5 million, or $1.67 per share, up from $518.6 million, or $1.38 per share, a year earlier. Revenue rose 13 percent to $14.7 billion, slightly above analysts' expectations.
The company said the quarter had benefited from reserves that it had set aside for healthcare costs that did not materialize in the second quarter.
Analysts and investors have been watching medical cost trends closely for any reversal of the low use of medical services in recent years.
Aetna said operating earnings were $1.79 per share, beating analysts' expectations of $1.58. That excludes transaction costs from the purchases of Coventry and overseas health insurer InterGlobal as well as capital gains and losses and amortization of assets. A year ago, it reported $1.61 in operating earnings.
Operating earnings for healthcare, which excludes Aetna's life, disability and long-term care products as well as its pensions business, fell to $625.6 million from $627.5 million a year earlier. The company said spending in the government business to promote growth had offset better profit margins.
Aetna raised its earnings forecast for the year to a range of $6.60 to $6.70 from a previous outlook of $6.45 to $6.60.
(Reporting by Caroline Humer Editing by W Simon and Lisa Von Ahn)