Aeropostale Projects Disappointing Results for July Quarter, Shares Plunge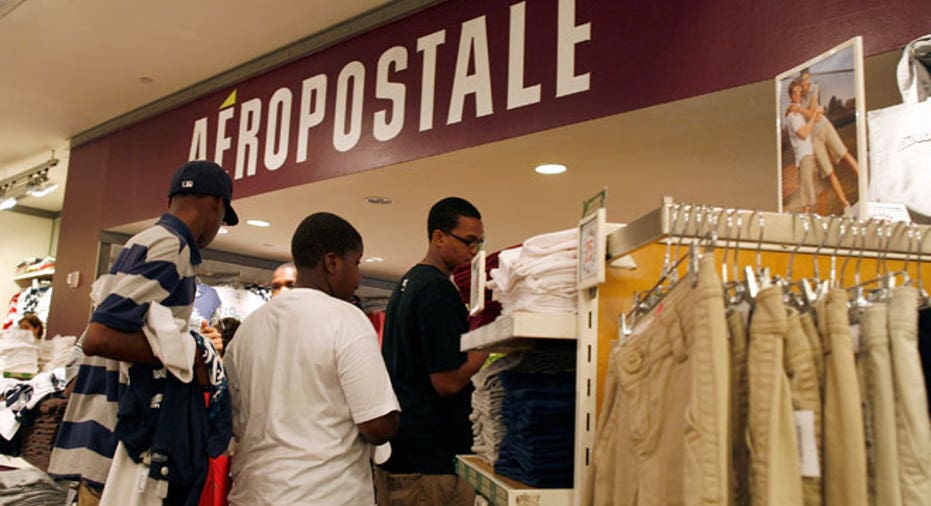 Aéropostale Inc. on Thursday projected a wider-than-expected loss for the July quarter, which includes the opening of the critical back-to-school period.
Shares, down 42% over the past 12 months, fell 9% to $2.35 in late trading.
The struggling teen retailer, which is trying to turn around sales after three years of contraction that officials blamed on being "overly influenced by the lure of fast fashion," has put its hopes on the Back to School period.
The "Back to School period represents the time when all of the disciplines and strategies we have instituted over the last nine months should come to fruition," Chief Executive Julian R. Geiger said in a news release.
The teen retailer, which has recorded lower sales for the past three years, has blamed a decline in mall traffic, a highly promotional and competitive teen retail environment and a shift in customer demand away from logo-based products for its poor financial performance.
Sales fell to $1.84 billion in last year, and analysts project a continued contraction to end the current year at $1.62 billion, according to Thomson Reuters.
Aéropostale's sales last fell below the $2 billion threshold in 2009, when it reported annual sales of $1.89 billion.
For the current quarter, Aéropostale projects a loss of 52 cents to 60 cents a share, compared with the consensus of a loss of 37 cents a share, according to Thomson Reuters.
The Aéropostale brand was established by R.H. Macy & Co., a precursor of today's Macy's Inc., as a department store private label in the early 1980s, targeting men in their twenties.
Now, as an independent public company, the New York City retailer veered younger, targeting teenagers under its namesake brand stores, and children and pre-teens through P.S. Aéropostale. In addition, Aéropostale operates online women's retailer GoJane.com.
Overall, for the latest period, Aéropostale reported a loss of $45.3 million, or 57 cents a share, compared with a year-earlier loss of $76.8 million, or 98 cents a share. Excluding store closing costs and other items, the loss was 56 cents a share, compared with a loss of 52 cents a share a year earlier.
The company had projected a loss of 53 cents to 61 cents a share, well over the analysts' projection at the time of 36 cents a share.
Sales fell nearly 20% to $318.6 million, compared with the consensus of $325.9 million.
Sales at established stores, which includes online sales, fell 11%, compared with a 13% fall in the year-ago period.
Gross margin improved to 18.6% from 17.8%.
The company ended the quarter with $76 million in cash and cash equivalents and $141.1 million long-term debt.
(By Maria Armental)