Advice From Children Worth $4 Billion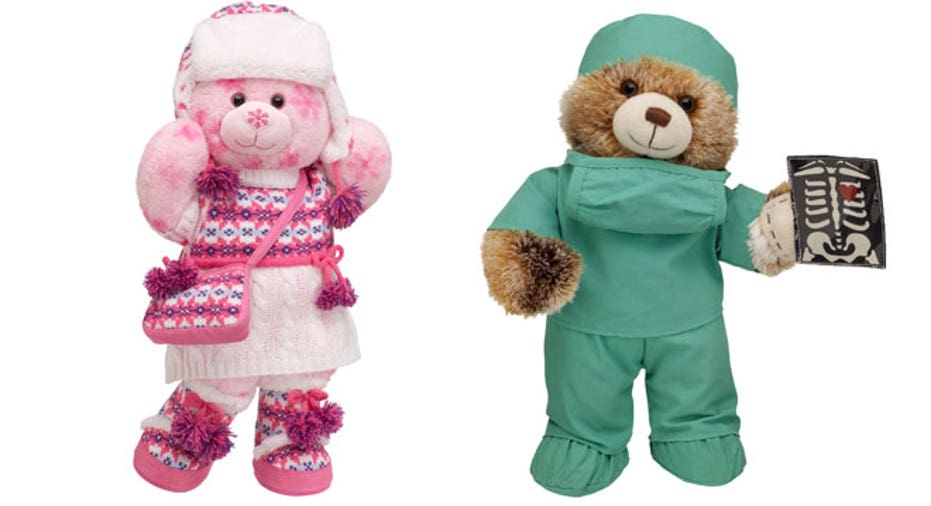 Founder and Chief Executive Bear of Build-A-Bear Workshop, Inc. Maxine Clark, 63, didn't initially set out to re-invent retailing for the 21st century. Clark says she was simply shopping with a friend's daughter for a stuffed animal when a light bulb clicked on in her head about how to sell a classic product in a new way.
In 1996, Clark had just left her job as President of Payless ShoeSource and was searching for a new idea to rekindle her love for the retail business. One shopping trip with her friend's 10-year-old daughter Katie did just that. When Clark and Katie couldn't find the stuffed toy they wanted, Katie suggested, "these are so easy, we could make them," which eventually led Clark to the Build-A-Bear Workshop concept – a teddy-bear themed retail-entertainment experience that allows customers to design customized teddy bears and other animals.
Clark considered the successful concepts employed by Starbucks' Howard Schultz and McDonald's Ray Kroc, who didn't invent something new, but rather invented a way to sell more of an existing product in a better way. And, that's what Clark did with teddy bears – she took a classic, iconic product and brought it to life through an interactive experience.
The first Build-a-Bear Workshop store opened in 1997 at the Saint Louis Galleria in St. Louis, Missouri. Since then, St. Louis-based Build-A-Bear Workshop has sold more than 100 million stuffed animals, opened more than 400 stores around the world, and brought in more than $4 billion in total revenues. Build-A-Bear Workshop also extends its in-store interactive experience with its virtual bearville.com® world.
Clark says adults doubted her concept in the beginning, questioning why anyone would want to make their own bear, but kids loved the idea, asking "Where is it? and "When can I do it?" Today, Build-a-Bear still takes advice from children via a Cub Advisory Board -- a group of children who offer their opinions about Build-A-Bear Workshop's products and services.
Clark, known as a true innovator in the retail industry, who took Build-A-Bear Workshop public in 2004, told FOXBusiness.com three inspiring tips on how to keep your business moving forward:
No. 1: Appreciate your past. 
"I am grateful for all the experiences I have had throughout my life and in my career and have tried to apply them and learn from them along the way," says Clark.
No. 2: Use your imagination. 
"Embrace the unlimited possibilities that the world has to offer, and seize those opportunities throughout your life," she says.
No. 3: Let go and empower others. 
"Know what you know and what you don't know. Give others credit and help your organization be the best it can be," she says.
In January, Clark announced her plans to retire as CEO of Build-A-Bear, continuing in her role until a successor has been named and through the leadership transition. Clark will remain on the company's board of directors. Clark says her future plans include combining her entrepreneurial spirit with her passion to improve public education in the St. Louis region.