Advice for Women Entrepreneurs Seeking Angel Funding:'Just Ask'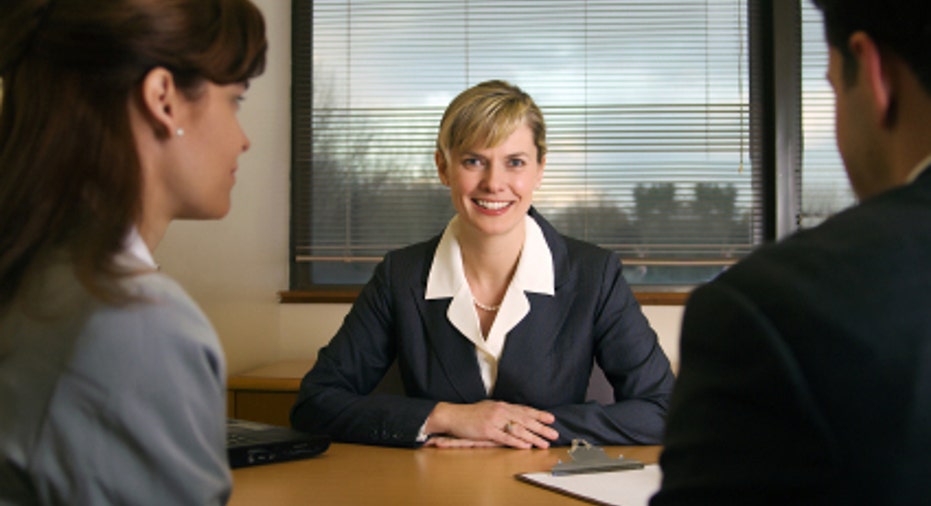 When Ashley Kingsley and Whitney Trujillo, co-CEOs of Daily Deals for Moms, were looking to expand their business in April 2011 after running it on their own for about a year, they thought angel investors were the way to go.
But they weren't sure on how to go about finding investors who would be interested in their deal site offering discounted deals on clothing, kids activities, and other offerings.
"We just kept reaching out to more and more people. Every time we talked to one person we learned something … it really became this educational series of meetings that led us to really get a good grasp on the next steps to take," explained Trujillo. "It was a very quick learning curve."
The pair created a funding proposal and had friends, associates and friends of friends in the social media or related industries offer feedback. They quickly realized it needed a lot of work. So they continued to refine their proposal, offering it up to more people, including business owners who had been through the process, for constructive criticism.
"We got really comfortable with what we were putting out there" Trujillo said. "Ultimately, we got something we knew was good. A lot of people we reached out to were really excited about what we were doing and ultimately ended up investing with us."
They closed on round one of funding in June, but they noticed they didn't hear many female voices during the process.
"Every time someone would give us another person to talk to, it was just a constant stream of men. We would have loved to talk to someone who was a woman," Trujillo said.  "A lot of women in small and medium-sized business don't go after venture because they don't know anybody employed in venture. The whole thing is interesting because until you're in it, you don't realize how rare it is."
The University of New Hampshire Center for Venture Research in 2007 released research from 2000-2004 that showed only 8.9% of all proposals presented to angel investor organizations were put forth by women, and that men and women tend to seek out investors of the same gender.
"One possible explanation for why few women would ask is, well if they're always being told 'no,' it doesn't make sense for them to ask," explained John Becker-Blease, assistant finance professor at Oregon State University and research affiliate with the UNH Center for Venture Research.
But the researchers found that there was not a big difference between the success rates between the men and women who pitched proposals; both genders had about a 13% chance of receiving funding.
"That result is encouraging in some ways because it would suggest there's not apparent discrimination on the part of angel financers to fund women," Becker-Blease said. "The simple solution would be, more women should simply ask."
The center also looked at "homophily," the idea of "love of the same," or the tendency to be most comfortable with people who are like us. Gender is a very strong factor in homophily. Male entrepreneurs, for example, are more likely to ask men for money; same goes for women.
Since the vast majority of angel investors are still men, Becker-Blease said this could explain, in part, why fewer women are asking for money. "There's actually this more natural conduit, if you will, for male investors to know someone to ask for money from than women. Women tend to have other women in their social circles and it's usually a few degrees of separation who leads someone to that kind of wealth who may be interested in financing an operation."
Women Take Their Time, Seek Perfection
Another theory as to why fewer women put forth funding requests is that they take more time putting proposals together.
"It makes absolute sense and I see that all the time," said Nina Sodhi, CEO of mobile startup Blu Trumpet, backed by IAC and owned and operated by Hatch Labs, Inc.
Blue Trumpet allows app developers to advertise their mobile applications and place advertisements within their apps.
"I see men pitch ideas that are very half baked in terms of how far they've thought them through," Sodhi said. "I like to going into a pitch already prototyping something and understanding market needs." Sodhi was also the COO of BumpTop, which was sold to Google (NASDAQ:GOOG)  last year.
"If it takes me two months or five months to get to where I'm ready and it takes someone else two weeks or three weeks, that other person typically being male  … maybe they don't worry about the perception."
But the tide is turning in women's favor.
Sodhi said the tech industry is one that is now "very good" when it comes to gender equality. The fields of biotechnology, chemistry and science also are industries that work to women's strengths, as well as communications companies. Women are particularly strong in fields or businesses that require direct communication and interaction with consumers.
"Women have, either through nature or nurture, a more nuanced sensibility around what it takes for those types of services to take off," said Sodhi. "No longer is it [a product] something in a box covered in either gray or black or white plastic and no one sees it. It's connecting people, both online and off. It's getting people to share information about themselves … and I do feel women have an advantage on that front."
Young women are leading the charge with many tech startups, particularly those dealing with the web, mobile, software design, and electronic gaming. More women are also seek angel funding for consumer goods-centered companies; the proliferation of social media is allowing sellers to connect directly with consumers – a model more appealing to investors than more traditional sales strategies, according to Stephanie Hanbury-Brown, founder and managing director of Golden Seeds angel investor group, which funds women-owned businesses.
"It's the element of combining the social experience with the buying experience that's making the better consumer model," Hanbury-Brown said.
That direct connection to mom consumers, in particular, is what Trujillo and Kingsley think was most attractive to their investors. "Everybody knows the power of moms' voices, especially with peer product recommendations," said Trujillo.
Golden Seeds is always looking for fundable projects that could "potentially disrupt the traditional model" Hanbury-Brown said, such as an e-publishing company that goes against the traditional publishing model.
There has been a definite increase in deal flow to women-owned companies in recent years, particularly to younger women who don't want to go the traditional corporate route. That desire for work-life balance is attractive to Golden Seeds.
These woman say, "'I'm going to become my own entrepreneur, start my own company, start the culture I want to have in a work environment' - and we love that," Hanbury-Brown said.
"The more women entrepreneurs there are, growing companies and scaling, the better, because then what women will do is create cultures in those businesses" to reduce the inherent conflict in their lives of being mothers and business people – and succeeding at both.
"What I'm hoping is, down the road, businesses are going to enable people to have much more integrated lives because the cultures of the companies will be more influenced by the female brain from the beginning."