Advice for boomers who fear running out of money in retirement more than death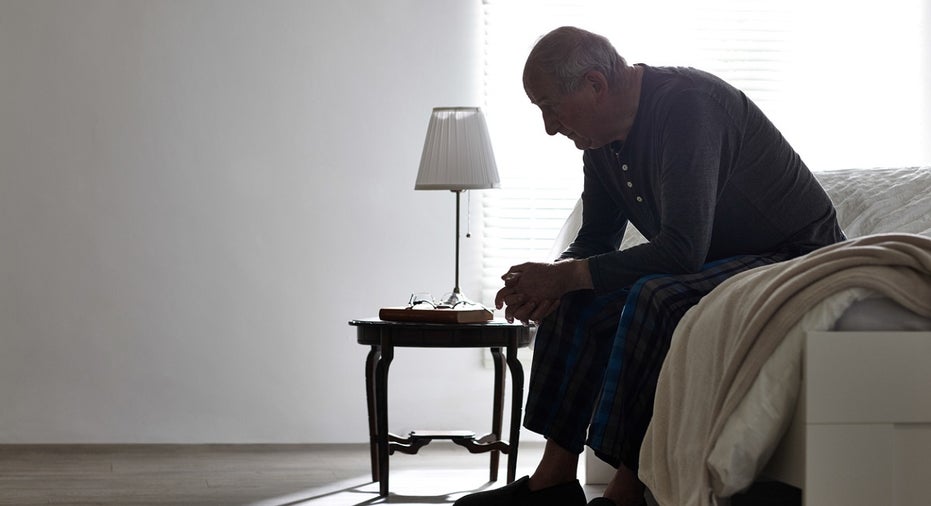 While we all share concerns about our financial future, the baby boomer generation is seemingly feeling better about retirement.
According to a new study, "Generations Ahead," from Allianz Life Insurance Company of North America, more than seven in 10 baby boomers (72%) said they feel financially prepared for retirement, an increase of almost 15 percentage points from 2010.  In addition, less than one-third of boomers (32%) said uncertainty about their financial future makes it difficult to know when they can stop working, an improvement from 2010 when half (50%) said they were unsure about when they could retire, if ever.
"The Generations Ahead Study highlights encouraging news for boomers and proves that with proper focus and engagement, anyone can turn around a poor savings situation and start building for a successful retirement," said Paul Kelash, vice president of Consumer Insights for Allianz Life. "Whether taking lessons from the past or forging a new path, the key for each generation is to recognize that a solid retirement plan doesn't happen by chance, but rather with a clear process and defined actions."
Kelash discussed with FOX Business this new found optimism involving boomers retirement readiness.
Boomer: Why are boomers finally feeling optimistic about their retirement readiness?
Kelash: This was probably the most surprising thing to come out of the Allianz Life Generations Ahead Study. Their optimism seems to be based on what we're calling a "new frugality." Sixty-four percent now see themselves as savers versus spenders. They are also paying attention to how much money is in their accounts and how they are spending, which is a very positive sign. They have a deeper understanding that they are the ones responsible for their own retirement security.
Keep in mind, however, that many aspects of retirement remain scary. In fact, nearly two-thirds of boomers still fear running out of money in retirement more than death – evidence that there is still plenty of work to be done when it comes to retirement planning. As Boomers continue to spend more time in retirement and withdraw from their accounts, it will be interesting to see how this affects their confidence and security.
Boomer: What can boomers do to turn around a poor savings situation and start building for a successful retirement?
Kelash: For boomers that are currently behind in their savings, it's crucial that they take ownership of the issue and determine some positive steps they can implement today to become better prepared for tomorrow. This includes things like weekly/monthly budgeting, setting up automated methods for increasing their savings, making sure they are contributing the maximum to employer savings plans, taking advantage of any company match and also reaching out to a financial professional for help.
The good news is, we're seeing more boomers focus on their financial future. Although these members of the "Me" generation may have been free-spending in their younger days, they are now starting to embrace the financial habits of their Depression-era parents – so much so that a full quarter of boomers now describe themselves as "penny pinchers."
This new frugality is causing boomers to see themselves in a different light than they may have in the past, and seems to be having a positive effect on their saving and spending habits. More than three-quarters of boomers say they would choose to wait for a sale rather than buy something when they want it. That impulse control will go a long way to ensuring greater financial security as they move through retirement.
Boomer: What can millennials who are struggling with poor financial habits learn from baby boomers to avoid derailing the solid start millennials have with their retirement savings?
Kelash: The Generations Ahead Study revealed that millennials like to spend, with the majority claiming to be "spenders" and nearly one in five admitting they spend money as soon as they get it. Half of all millennials also say they spend more on going out than they do on rent or mortgage.
While these bad habits don't automatically limit their chances for retirement success, at some point millennials will have to decide whether to follow the new frugality of the boomers or fall into the trap of debt that seems to be holding Gen X back.
Many millennials witnessed the profound effect the 2008 financial crisis had on their parents and are determined to avoid making the mistakes their boomer parents may have made. This means more younger people are interested in actively managing their finances and aware of things like market volatility, the value of diversification and the need for guaranteed income in retirement.
This is a real positive that will hopefully lead more millennials to embrace the value of financial planning – but also the option of working with a financial professional who can provide tailored solutions to address both the positives and negatives that may exist in their current retirement savings strategy.