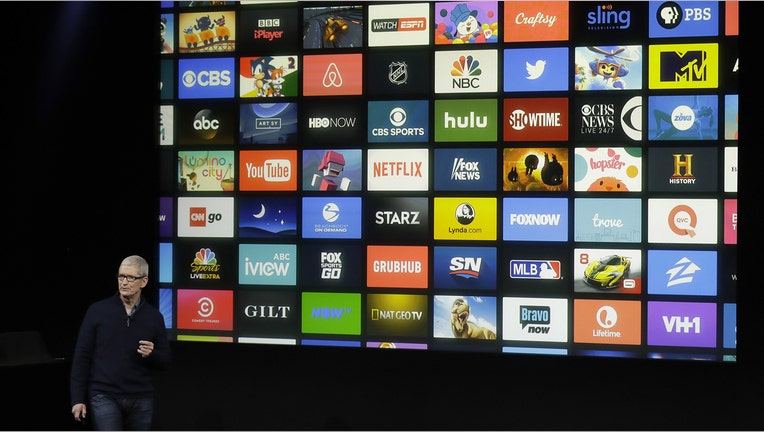 Think by cutting the cord your life will be ad free? If you answered yes you may be in a for big surprise.  In the new age of streaming devices like Apple TV (NASDAQ:AAPL), streaming services like Netflix (NASDAQ:NFLX), and web connected televisions without cable service from Spectrum or Charter (NASDAQ:CHTR), those ads will find you whether you like it or not.
Madison Avenue and their clients are looking to reach audiences en masse, but instead of generic advertisements on basic cable, ads are becoming more targeted, and internet connected TV's are their delivery vehicle.  Over the past year, the share of ads delivered through connected televisions quadrupled, as more consumers cut the cord and ownership of smart televisions soared.
In fact, web connected TV viewing surged 65% over the past year and now represents 8.1% of total daily TV viewing for adults between age 18 and 49 in the U.S according to Pivotal Research.
And it's not just Americans who are cutting the cord, connected TV devices in the UK, US, Japan, France, and Germany will be in more than half of all households in those countries by 2019.
Consider Roku devices, now with more than 10 million active accounts, it's a perfect target for advertisers. The next step, according to video marketing provider Innovid, a company that delivers ads to television apps including Hulu, Facebook (NASDAQ:FB), Twitter (NYSE:TWTR), and Snapchat (NYSE:SNAP), is one-to-one personalized experiences for viewers, which in effect is much more targeted advertising, versus blanket ads.  With clients like Bank of America, Best Buy, Microsoft, P&G and Walmart to name a few, it looks like mainstream American companies are on board. In fact, you may have already noticed this on your Internet browser recently.  I use Internet Explorer for example, and because I went to a specific shopping site recently from my desktop, advertisements from that site continue to pop up on my Facebook, Yahoo (NASDAQ:YHOO), or Google (NASDAQ:GOOGL) pages. By using data from connected televisions, including your location, weather, even time of day, your television is the next step.
"With a growing number of cable and satellite subscribers cutting the cord, brands have a real opportunity to reach over 37 million households with dynamic messaging that is designed for specific viewers," said Beth-Ann Eason, president at Innovid. "We expect 2017 to be an even bigger year for the OTT marketplace as marketing dollars continue to shift towards connected TV devices and brands recognize all of the measurement capabilities that are afforded to them through integrated digital video."
Late last year the company rolled out its Marketing Cloud Suite. Through integrations with Adobe (NASDAQ:ADBE), IBM (NYSE:IBM) and Oracle (NASDAQ:ORCL) market clouds, it allows marketers for the first time to include video to reach consumers across channels including the web, email and social among others, to boost engagement levels.
Of course, some consumers may worry about privacy, or "big brother", but to download or stream your favorite shows, sharing your information may be worth it.  Whether or not smart, connected televisions will be the final blow to already struggling cable channels remains to be seen.  But with juggernauts like Disney's ESPN (NYSE:DIS) losing subscribers by the millions each quarter, the future may appear in your living room sooner than you think, and you may actually enjoy watching advertisements, not just on Super Bowl Sunday.
The next step may be ads not just sent to your connected television, but all your devices including tablets, smartphones, possibly even smart watches.  According to Forrester Research 58 percent of US adults are now multi-device users, meaning that shopping site might appear on more than my desktop one day. The trick will be finding that perfect balance between useful ad, and annoying ad.  Only time will tell.