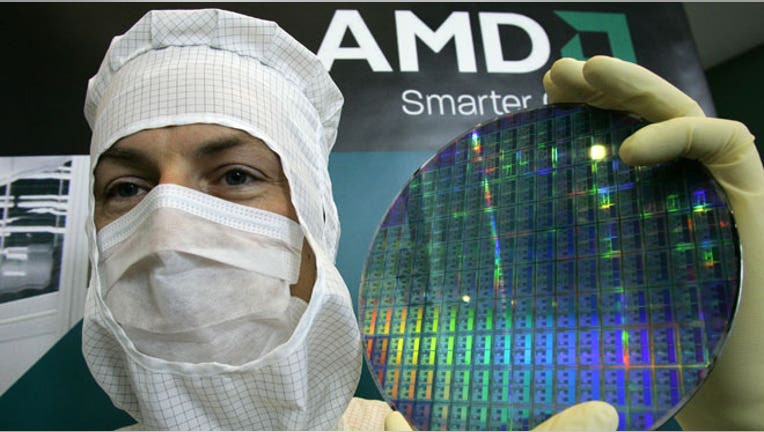 Advanced Micro Devices (NYSE:AMD) shot down talk on Tuesday that the struggling chip maker is exploring a potential sale of the company.
In an emailed statement, an AMD spokesman said the company is "not actively pursuing a sale of the company or significant assets at this time."
The denial drove AMD's shares down almost 4% in after-hours trading.
Earlier Reuters reported AMD tapped J.P. Morgan Chase (NYSE:JPM) to explore strategic options, including a potential outright sale of the company or its basket of patents. The report said an outright sale is not a priority.
That news drove AMD up as much as 18% to an intraday high of $2.35 before closing at $2.09, up 5.03% on the day. Yet in recent extended trading AMD slid 2.87% to $2.03.
"AMD's board and management believe that the strategy the company is currently pursuing to drive long-term growth by leveraging AMD's highly-differentiated technology assets is the right approach to enhance shareholder value," the AMD spokesman said.
Based in Sunnyvale, Calif., AMD employs nearly 12,000 people and generated 2011 revenue of just more than $6.5 billion.
AMD's stock has plunged about 60% so far this year amid pressure caused by an industry shift away from PCs in favor of smart phones and tablets.
It's not clear who would be interested in acquiring AMD, but the company had a market capitalization of $1.42 billion as of Monday's close.
By comparison, industry leader Intel (NASDAQ:INTC) has a market value of $103 billion. The blue-chip company's shares dropped to 52-week lows on Tuesday and closed down 2.48% to $20.25.