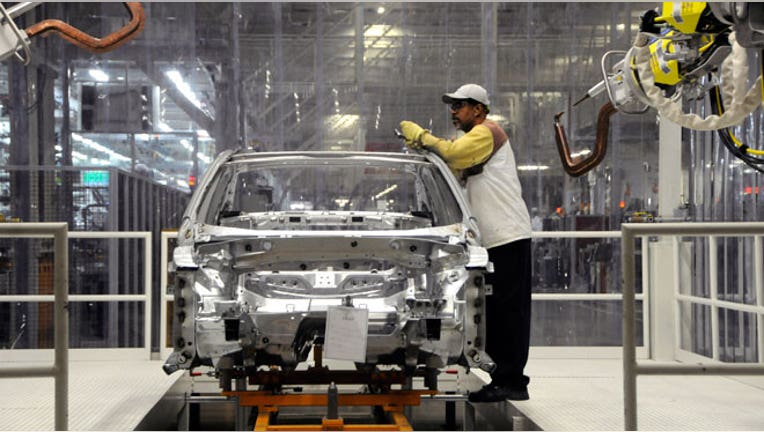 It was a ho-hum month overall for private-sector job growth in January, but small businesses pulled out ahead, according to the latest data from payroll processor ADP.
According to January's ADP National Employment Report, private businesses created 175,000 jobs last month. Small businesses with fewer than 50 employees added 75,000 positions, trailed by medium businesses, which created 66,000 new jobs.
Large businesses lagged behind, with companies with 500 or more employees increasing their payrolls by just 34,000. The Labor Department will release its December jobs report on Friday
While December's job creation was much more promising, with 238,000 jobs added, ADP CEO Carlos Rodriguez isn't concerned about the chilly January figures.
"The U.S. private sector added 175,000 jobs in January, which is in line with the average monthly growth throughout 2013," said Rodriguez in a statement.
Moody's Analytics Chief Economist Mark Zandi, who helps prepare the report, was also undeterred by January's sluggish growth.
"Cold and stormy winter weather continued to weigh on the job numbers. Underlying job growth, abstracting from the weather, remains sturdy," said Zandi.
"Gains are broad based across industries and company sizes, the biggest exception being manufacturing, which shed jobs, but that is not expected to continue," he said.
Small Business Slowdown Ahead?
While small businesses added more jobs than larger companies, January's job growth is the slowest pace for small companies since August.
Across small businesses, service providers fared better than manufacturers. For companies with fewer than 20 employees, service providers added 37,000 new positions, while goods producers added just 6,000.
The trend continued for slightly larger businesses with 20 to 49 employees: Service providers grew by 27,000 workers, manufacturers by 5,000.
The ADP National Employment Report is compiled from anonymous payroll data of ADP client companies. The report measures payroll information for nearly 24 million U.S. workers.