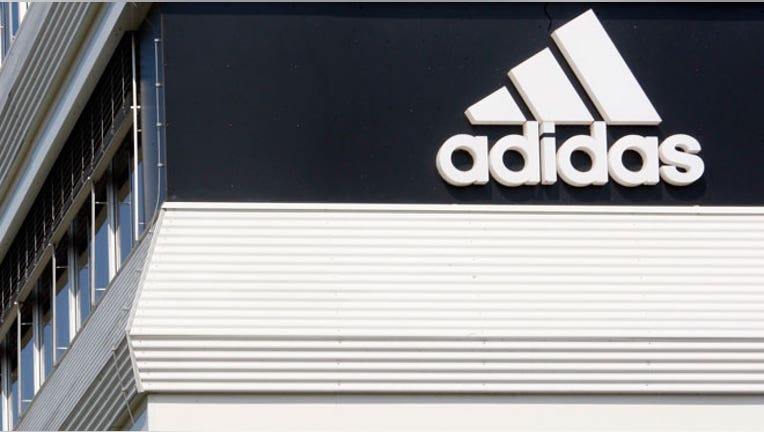 Adidas AG said Thursday it had begun a search to replace longtime chief executive Herbert Hainer, who has led the company through years of success, but recently struggled to meet profit targets, sparking investor pressure for change at the top.
Mr. Hainer has presided over the world's No. 2 sportswear maker, behind Nike Inc., since 2001. His contract was extended last year until March 2017, and the company at the time said the move was to allow time to find a successor.
But Thursday's announcement about the CEO search, contained in a letter to employees, was the first time the company had provided detail about the search.
In late morning trading, Adidas shares were up 6.2%.
"Given the current share price weakness, this rather indicates that the Adidas brand is currently undervalued, and (today's) jump reflects the hope that things will improve," said Christian Schwenkenbecher, analyst at Hauck and Aufhaeuser.
In the letter to employees, Mr. Hainer said Adidas will present a five-year strategic plan in March. The presentation, which will be shown to staff first and then to investors, has been scheduled since last year.
Analysts also partially attributed the share price rise to a report by the German monthly Manager Magazin. The report, which cites company sources, said Adidas' new strategy for 2020 targets EUR20 billion ($22.8 billion) in sales, up from the current EUR14.8 billion, as well as an earnings before interest and taxes margin of at least 10%.
"The sales target would suggest growth in line with, or slightly above, the market and therefore would be achievable," said Mainfirst bank analyst John Guy. "But the margin target is more complex, given lack of visibility around future currency volatility and Adidas' retail positioning in Russia."
Over the past year, Adidas has been hit by headwinds, including disappointing sales at its golf unit, and in its two biggest markets: the U.S. and Russia. Shares fell roughly 40% last year after three profit warnings in 10 months. Though shares have recovered somewhat this year, big shareholders have been pressuring Adidas for management changes.
"Given the poor previous guidance experience, the management team ought to be more cautious around future targets," Mr. Guy said. "But neither the current CEO or CFO are likely to influence operations from 2018 onward."
The Adidas chief executive said he has three clear priorities for his remaining time in office. "To ensure that the company stays on its growth track for 2015 and beyond, to get the new strategic business plan off to a great start, (and) to continue to pursue the already initiated generation change within our group's senior management team," he said.
Mr. Hainer also said the company was looking at internal and external candidates to replace him.
Mr. Guy said Mr. Hainer's successor would likely be chosen from within the company. He said executive board members Eric Liedtke, head of global brands, and Roland Auschel, head of global sales, would both be likely candidates.
Mr. Hainer said in the letter the company has had a successful start to the year after efforts in recent weeks and months to strengthen the brand and realign the company.
Adidas in January sold its Rockport unit for $280 million to a new entity formed by Berkshire Partners and New Balance, in a planned move that allows Adidas to focus more on sporting goods. The company also said it met a reduced profit target for last year of roughly $650 million.
Adidas has also shuffled managers and announced a new push in the U.S. over recent months.
"I am very conscious that all these changes weren't always easy and weren't always fun to implement, also because a lot of external criticism was brought on the company," Mr. Hainer said.