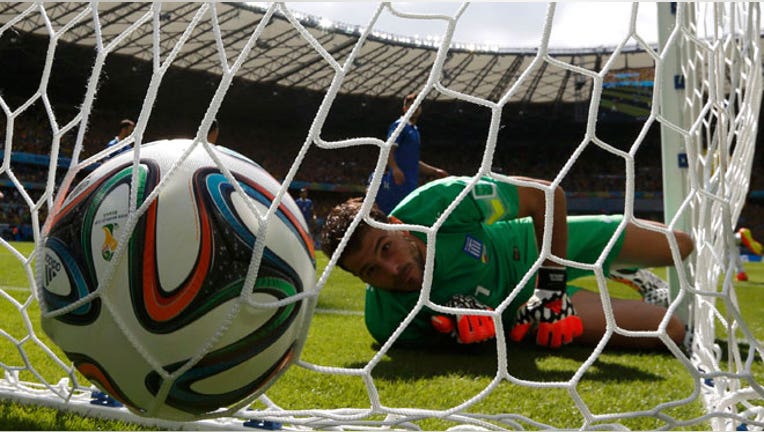 German sportswear firm Adidas expects to meet its target for 2 billion euros ($2.7 billion) of soccer sales this year as the World Cup fires demand for its shirts, boots and balls, it said on Tuesday.
"I can confirm that we will reach the 2 billion euros for the first time in the history of our company," Adidas Chief Executive Herbert Hainer told a news conference.
Adidas, which has long dominated the market for soccer gear, is facing a challenge from Nike, the world's biggest sportswear company that has only been a serious player in soccer for the last 20 years.
While Adidas has supplied the match ball for the World Cup since 1970 and has extended its sponsorship of the competition to 2030, Nike is for the first time kitting out more teams - 10 out of 32 finalists - including hosts and favorites Brazil.
Hainer said he was disappointed that Spain had already gone out of the tournament but said he was happy with the performance of the other teams Adidas sponsors.
"Germany was fantastic... Colombia, Mexico. Argentina will get better and better. Messi is Messi. He is a genius," he said, referring to Argentina's Lionel Messi.
Adidas said it expected to sell more than 8 million jerseys of the nine national sides it is sponsoring at the World Cup - including more than 2 million of the German jersey, with more than half a million of those sold outside Europe.
It also expected to sell more than 14 million replicas of the "Brazuca" official World Cup match ball, a million more than the ball it produced for the 2010 competition.
In addition to the team of its home country Germany, Adidas is kitting out reigning champions Spain, as well as Argentina, including its goal-scoring machine Messi, and Colombia and Mexico.