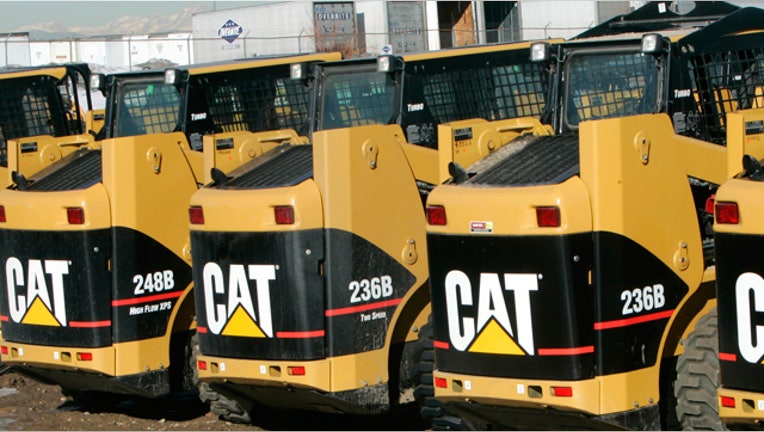 Economic bellwether Caterpillar (NYSE:CAT) generated a stronger-than-expected 29% leap in first-quarter profits as the world's largest maker of construction equipment capitalized on new acquisitions and strong demand.
In a show of confidence about the future, the blue-chip company also raised its full-year earnings guidance.
Peoria, Ill.-based Caterpillar said it earned $1.59 billion, or $2.37 a share, last quarter, compared with a profit of $1.23 billion, or $1.84 a share, a year earlier. Analysts had called for EPS of $2.13.
On the other hand, revenue soared 23% to $15.98 billion, missing the Street's view of $16.22 billion.
Wall Street seemed to punish Caterpillar for the sales miss, driving its shares 1.38% lower to $106.90 ahead of the open. The bar had been raised high as Caterpillar's shares have soared about 20% so far in 2012.
"We're seeing strong global demand for most mining products and significant growth in replacement demand for products in the United States, which more than offset slowing in China and Brazil," CEO Doug Oberhelman said in a statement.
Caterpillar said its acquisition of Bucyrus added just over $1 billion in sales, while the takeover of Motoren-Werke Mannheim padded its revenue by $143 million.
Looking ahead, Caterpillar upped its 2012 earnings guidance to $9.50 a share, up from $9.25 previously. Yet that new guidance trails consensus calls from analysts for $9.54. The company continues to see 2012 record sales of $68 billion to $72 billion, compared with the Street's view of $71.3 billion.
"Although it's tough to predict the exact timing, we expect positive economic growth moving forward.  China and Brazil took steps in 2011 to slow their economies and bring inflation under control," Oberhelman said.
Oberhelman also said Caterpillar's growth has led to a near-50% surge in its global workforce since the beginning of 2010, leaving it with 155,710 people. He also said last year alone the company's U.S. workforce has increased by 6,500 people, compared with a jump of 7,200 overseas.