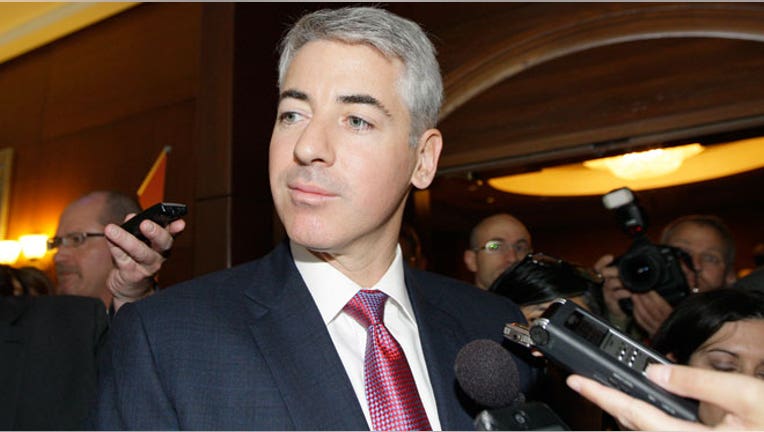 Hedge fund manager William Ackman said on Thursday that Herbalife Ltd (NYSE:HLF), the nutritional supplements company he is betting against, was similar to another multilevel marketing company that U.S. regulators shut down in January.
In a presentation called "Side-By-Side: A Comparison of Fortune Hi-Tech Marketing and Herbalife," Ackman lists how the two companies are alike in terms of the riches they promise and the small number of distributors who ever attain them.
The Federal Trade Commission and three state attorneys had accused Lexington, Kentucky-based Fortune Hi-Tech Marketing of running an illegal scheme where recruitment of new members brought in more money than actual sales of products.
Fortune Hi-Tech offered distributors a chance to build their own businesses and sell satellite television service, home security systems, beauty products and other consumer goods and services.
Now Ackman is hoping regulators will see the similarities between a company they have already shut down and one he has said he hopes they will take action against soon.
Herbalife was not immediately available to comment on Ackman's presentation.
Late last year, Ackman went public with his $1 billion short bet against Herbalife, calling the company a pyramid scheme and accusing it of preying on minorities with promises of big payouts that rarely materialize.
He has said Herbalife's share price, now above $38, would eventually fall to zero. At Wednesday's close, however, the stock was up 18 percent year to date, perhaps in part because two prominent Wall Street rivals - Daniel Loeb and Carl Icahn - have taken the opposite side of his bet.
The presentation by Ackman's $12 billion Pershing Square Capital Management said Herbalife, like Fortune Hi-Tech Marketing, had a distributor agreement that is difficult to comprehend and that both companies tempted distributors with the promises of special bonuses.
But the hedge fund said 98 percent of the distributors for Herbalife and for Fortune Hi-Tech Marketing collected commissions of less than $1,000 per year.
The most damning figure, Pershing Square said, is the estimated dollar amount related to consumer injury at Herbalife. Pershing Square puts it at $3.8 billion for the years between 1980 and 2012. At Fortune Hi-Tech Marketing, it was $169.3 million between 2006 and 2011.
Ackman went public with his presentation only two days after the National Consumers League wrote to the FTC, urging it to investigate Herbalife as a possible pyramid scheme. FTC spokesman Frank Dorman said the agency could not comment on letters it has received, but added that it takes "all correspondence seriously."
Wall Street interpreted the National Consumers League letter as a small win for Ackman, and Herbalife shares fell. On Thursday morning, the stock was down an additional 1.5 percent at $38.33.
But Herbalife had harsh words for the National Consumers League and Pershing Square, calling the industry group a tool for the hedge fund.
Regulators should investigate Pershing Square, Herbalife said on Wednesday. "Its actions are motivated by a reckless $1 billion bet against the company based on knowingly false statements about Herbalife," Herbalife said in an earlier statement.
The Fortune Hi-Tech case is Federal Trade Commission v. Fortune Hi-Tech Marketing, 13-cv-00578, U.S. District Court, Northern District of Illinois (Chicago).