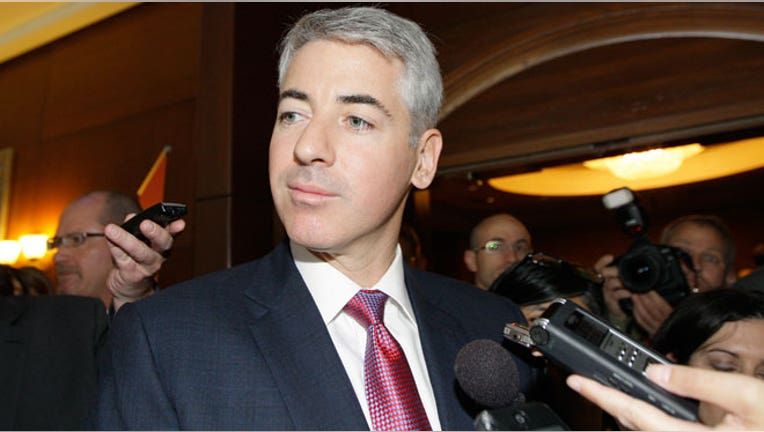 William Ackman's Pershing Square Capital Management said it had filed a lawsuit seeking confirmation that its request to hold a special shareholder meeting of Allergan Inc would not trigger Allergan's poison pill takeover defense.
Ackman, who owns nearly 10 percent of Allergan, last week filed documents with the Securities and Exchange Commission to call a shareholder meeting to elect new directors to the company's board.
The Botox maker has rejected a $53 billion joint offer from Ackman and Canadian drugmaker Valeant Pharmaceuticals International .
An Allergan spokeswoman declined to comment immediately.
Allergan adopted the one-year shareholder rights plan on April 22, the day Valeant and Ackman made the offer, saying it needed time to consider takeover proposals.
Allergan's shareholder rights plan, or poison pill, will be triggered if a person or group acquires 10 percent or more of its shares. A poison pill aims to dilute a stock's value by flooding the market with more shares; this makes it pricier for a shareholder to get a controlling stake.
The lawsuit filed in Delaware Court of Chancery said that it followed a request to Allergan from Pershing Square on June 6 seeking confirmation that Allergan would not use its poison pill to impede Ackman's request for a special meeting.
Allergan's bylaws require that a group calling a special meeting collectively represents 25 percent of shares outstanding. In the suit, Ackman says that he is concerned that by calling the meeting, it will trigger the pill.
A response from Allergan's counsel dated June 11 did not provide confirmation that it would not, the document said.
Allergan said in the letter to Pershing Square that its solicitation and receipt of proxies from other Allergan stockholders for the purpose of requesting a special meeting would not, in and of itself, trigger the pill.
Allergan declined to answer more specific questions about the details of Pershing Square's plan for soliciting those proxies in the absence of all the facts, according to a copy of the letter included in the lawsuit.
Allergan rejected a sweetened offer from Valeant and the activist investor on Tuesday.
Valeant was not immediately available for comment. (Reporting by Natalie Grover and Sweta Singh and Caroline Humer in New York; Editing by Ted Kerr and Bernadette Baum)