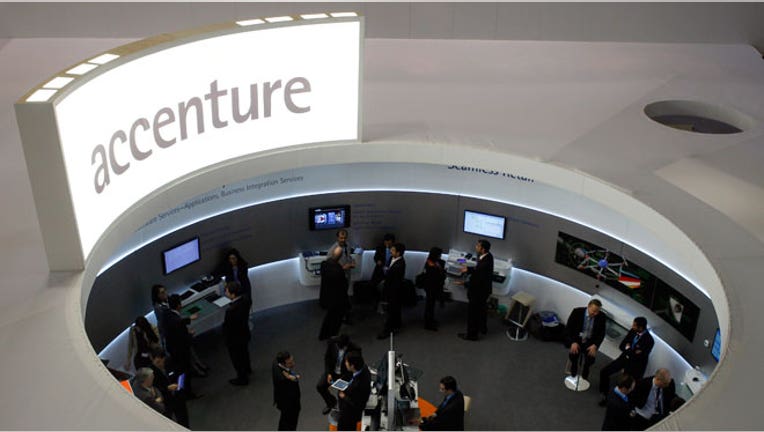 Accenture Plc, a consulting and outsourcing company, reported a better-than-expected 7.5 percent rise in quarterly net revenue, led by a rebound in demand for its consulting services.
Consulting revenue rose 5.7 percent in the third quarter compared with a 1 percent decline in the second quarter, highlighting a recovery in the unit that accounts for a little over a half of the company's total net revenue.
Revenue in the business, which the company warned last quarter would remain weak through the year, has fallen in six of the last eight quarters.
Outsourcing revenue rose 9.6 percent, accounting for 48 percent of total net revenue.
The company competes with International Business Machines and Hewlett-Packard Co in the consulting business. In the IT outsourcing business, it competes with India's Infosys Ltd and Tata Consultancy Services .
Accenture forecast revenue of between $7.45 billion and $7.70 billion for the fourth-quarter. Analysts on average were expecting $7.56 billion, according to Thomson Reuters I/B/E/S.
The company's net income rose to $881.8 million, or $1.26 per share, in the third quarter ended May 31 from $874.1 million, or $1.21 per share, a year earlier.
Analysts had expected earnings of $1.21 per share.
Net revenue, or revenue before reimbursements, rose 7.5 percent to $7.74 billion, beating the average analyst estimate of $7.55 billion.
Accenture's shares closed at $83.06 on the New York Stock Exchange on Wednesday. (Reporting By Lehar Maan in Bangalore; Editing by Saumyadeb Chakrabarty)