Abusive Bosses Bad for Business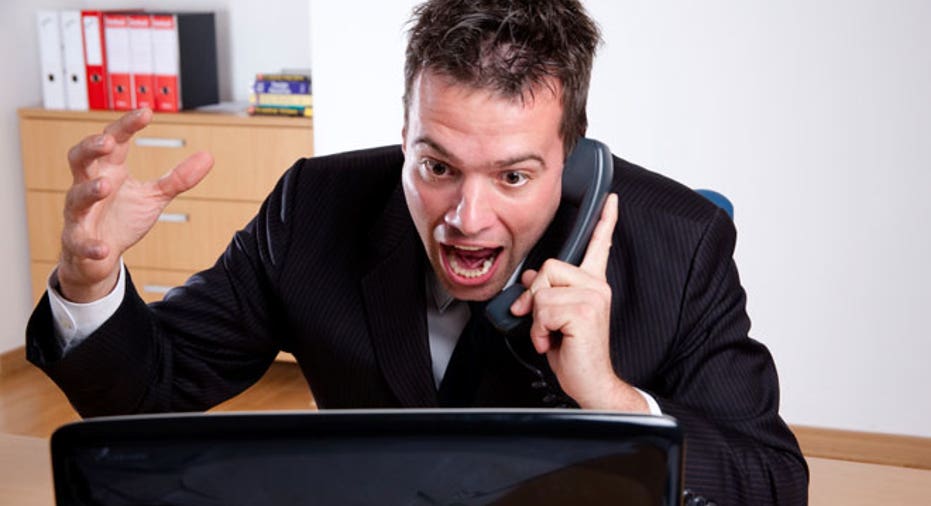 Bosses who regularly ridicule one of their employees aren't just negatively affecting the target of their venom, but the work environment as a whole, a new study finds.
Research from the University of New Hampshire shows that abusive bosses— those who display hostile verbal and nonverbal behaviors such as publicly criticizing employees or giving them the silent treatment — create a work atmosphere that is filled with frustration and a lack of perceived organizational support.
"Although the effects of abusive supervision may not be as physically harmful as other types of dysfunctional behavior, such as workplace violence or aggression, the actions are likely to leave longer-lasting wounds, in part, because abusive supervision can continue for a long time," said Paul Harvey, a New Hampshire professor and one of the study's authors.
The study discovered that employees who witness or hear about the abusive behavior suffer just as much.
"When vicarious abusive supervision is present, employees realize that the organization is allowing this negative treatment to exist, even if they are not experiencing it directly," the study's authors said.
Study researchers queried 233 employees in a wide range of occupations about supervisory abuse.
The researchers found that both the direct victim of the abuse and the co-workers who experienced it "second hand" had greater job frustration, a tendency to abuse other co-workers and a lack of perceived organizational support.
"Our research suggests that vicarious abusive supervision is as likely as abusive supervision to negatively affect desired outcomes, with the worst outcomes resulting when both vicarious abusive supervision and abusive supervision are present," the researchers said. "Top management needs further education regarding the potential impacts of vicarious abuse supervision on employees to prevent and/or mitigate the effects of such abuse."
The study, co-authored by Kenneth Harris and Raina Harris from Indiana University Southeast and Melissa Cast from New Mexico State University, was recently published in the Journal of Social Psychology.
Follow Chad Brooks on Twitter @cbrooks76 or BusinessNewsDaily @BNDarticles. We're also on Facebook & Google+.