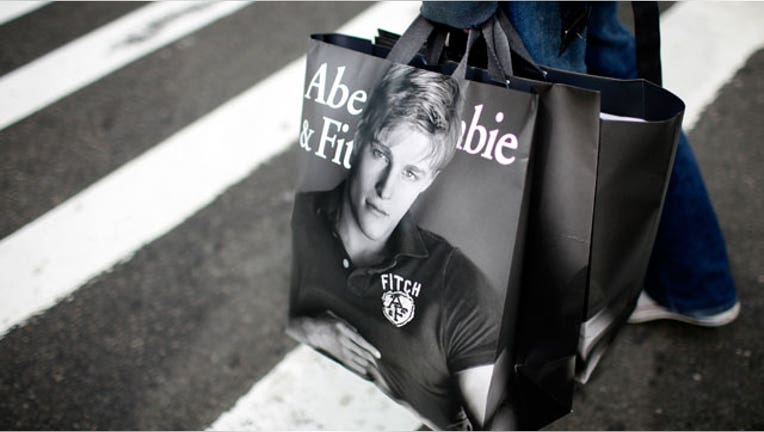 Carried by soaring overseas sales, Abercrombie & Fitch (NYSE:ANF) crushed Wall Street's expectations on Wednesday by revealing a 40% surge in third-quarter profits, expanding margins and a very rosy outlook for the full year.
The bullish developments triggered a buying binge in the teen apparel retailer's stock, which rocketed more than 30% higher.
A&F said it earned $71.5 million, or 87 cents a share, last quarter, compared with a profit of $50.9 million, or 57 cents a share, a year earlier. Analysts had been calling for much more modest EPS growth to just 59 cents.
Revenue jumped 8.7% to $1.17 billion, narrowly topping the Street's view of $1.11 billion. Gross margins grew to 62.5% from 60.1%.
While domestic sales were flat at $818.6 million, A&F's results were driven by a 37% leap in international sales to $351.1 million. Total direct-to-consumer sales, including shipping and handling, rose 20% to $158.3 million.
"These significantly improved financial results reflect progress on several fronts over the past quarter," CEO Mike Jeffries said in a statement. "Our U.S. chain store business posted healthy growth on top of a strong quarter a year ago, and we saw sequential trend improvement in our international business."
Despite the net sales growth, A&F said same-store sales declined 3% amid a 4% slide at its namesake brand. Abercrombie Kids posted a 3% dip in same-store sales, while Hollister saw a more modest 1% drop.
In addition to the big earnings beat, A&F raised its 2012 non-GAAP EPS outlook to $2.85 to $3.00. Even the low end of the new range would easily trump forecasts from analysts for EPS of just $2.48. Previously, management called for 2012 EPS of $2.50 to $2.75.
For the current quarter, A&F projected same-store sales declines in the mid single digits.
Wall Street cheered A&F for the strong results and upbeat outlook, sending its shares soaring 31.17% to $40.90 in premarket trading. The surge should wipe out a big chunk of A&F's 2012 tumble of 36%.