Abercrombie Disappoints: Are Teens 'Totally' Over Traditional Retailers?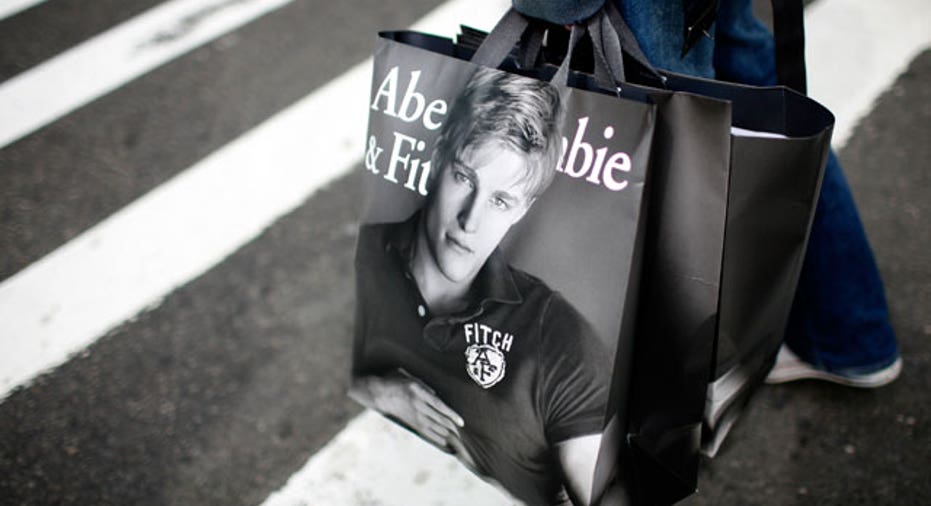 Abercrombie & Fitch's (NYSE:ANF) models may still be hot – but their recent sales...not so much.
Friday morning, the teen retailer reported that third-quarter net sales decreased 12% to $911.4 million, from $1.033 billion the year prior. And while overseas sales took a big hit (comparable international sales fell 15%), Abercrombie & Fitch said the lower sales trend was broadly based.
"We are clearly disappointed with our results for the third quarter. Continued weak store traffic was the primary contributor to the weak sales trend, particularly in Europe, where the environment there showed signs of further slowing. In addition, the decline in sales of heavy logo product weighed on the sales trend as we continued to reduce that element of our assortment in response to changing consumer preferences," CEO Mike Jeffries said in a statement.
And Abercrombie & Fitch isn't the only traditional teen retailer struggling to find its footing in a changing retail environment.
In late August, American Eagle Outfitters (NYSE:AEO) reported that second-quarter comparable sales fell 7%, while Aeropostale, Inc. (NYSE:ARO) saw second-quarter comparable sales drop by 13%.
Retail experts say these chains haven't quite kept pace with the American teenager's changing tastes.
"Teens have much more influences than they had historically. Think about growing up in the '80s or '90s – they didn't have Internet, they didn't have fashion blogs, or social media," said Talmage Advisors founder and CEO Liz Dunn, a brand and retail analyst. "All these things are creating a much more engaged consumer seeking out a lot of different influences to guide their purchases.
Dunn said Abercrombie's recent effort to start selling third-party brands is a step in the right direction when it comes to attracting today's teen.
"It's an important step … if they can attract the coolest brands and be a resource for teens to get products they can't get elsewhere," Dunn explained.
But Kantar Retail Chief Knowledge Officer Bryan Gildenberg says that retailers like Abercrombie and American Eagle are not quite catering to either teens or their parents.
"Mom's going to TJ Maxx … They've got to be better value for Mom," said Gildenberg. Meanwhile, he said teens are flocking to fast fashion retailers like H&M and Forever21, which offer trendy clothes at a bargain.
"It's cheap, it's more real time, and I can experiment at a lower cost. And Mom's happier with six shirts for $50, until I put them on and they don't cover anything," Gildenberg explained.
He said the glossy, All-American dream that Abercrombie used to peddle so successfully isn't resonating as well with teens, who are more informed and want a more unique look – a message Dunn echoed.
"What they need to do is plug into that teen consumer psyche that has a lot more ADD than generations before it and is a huge consumer of content and information," Dunn said.
Abercrombie & Fitch said it is strategically re-positioning itself by focusing on marketing initiatives and store redesigns, while American Eagle said last quarter that it would continue to concentrate on improving the omnichannel shopping experience.
"Think about some of the turnarounds in retail – J.Crew and even Abercrombie, from its roots to where it came. I wouldn't necessarily count them out … but it's certainly a long shot," Dunn said.