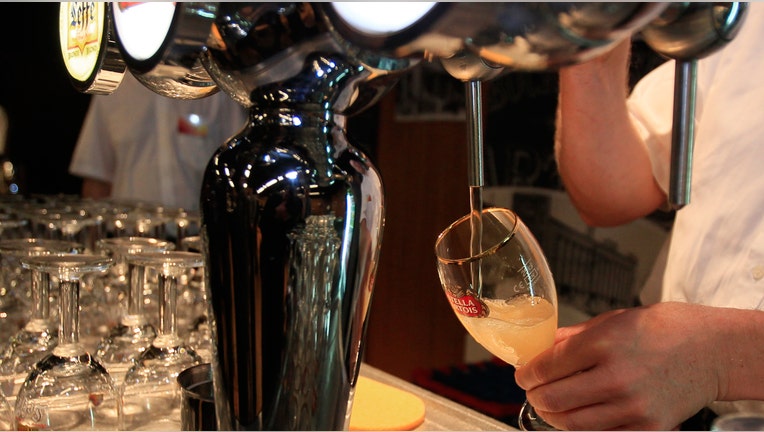 Anheuser-Busch InBev (NYSE:BUD) agreed on Monday to a $5.8 billion deal to buy back South Korea's Oriental Brewery from private equity firms KKR (NYSE:KKR) and Affinity Equity Partners, as the world's largest brewer looks to bulk up in Asia.
The deal, which is subject to regulatory approval, would be the largest for AB InBev since its purchase of Mexican brewer Grupo Modelo for $20 billion last year.
By bringing Oriental Brewery back into the fold, AB InBev aims to bolster its footprint in the region. The company's current businesses in Asia focus on China, where AB InBev is the third-largest brewer by revenue.
According to Bernstein Research, South Korea accounted for 3% of the region's beer volume and 4% of revenue in 2012.
"We are excited to invest in South Korea and to be working with the Oriental Brewery team again," AB InBev CEO Carlos Brito said. "OB will strengthen our position in the fast-growing Asia Pacific region and will become a significant contributor to our Asia Pacific Zone."
When Oriental Brewery exchanged hands in 2009, KKR and AB InBev agreed that the brewer could reacquire the business by July 2014.
News reports have said the two sides also arranged a preset price for the deal, calling for AB InBev to pay a multiple of roughly 11 times earnings before interest, tax, depreciation and amortization. Oriental Brewery projected EBITDA of around $500 million for 2013, which is consistent with that multiple and the $5.8 billion price tag.
The final price is almost three times what KKR paid for the brewer. After buying Oriental Brewery for $1.9 billion, it sold half of its stake to Affinity.
AB InBev originally sold Oriental Brewery, which makes Cass beer, to help pay down debt following its $52 billion takeover of Anheuser-Busch a year earlier. Oriental Brewery also had an exclusive license to distribute Budweiser, Corona and other AB InBev brands in South Korea.
Rival brewer SABMiller is also looking to expand its presence in Asia. CEO Alan Clark recently said the London-based company would like to pursue more acquisitions in Asia and elsewhere. SABMiller holds a 49% stake in the joint venture than owns Snow, the top beer brand in China.
U.S. shares of AB InBev closed Friday at $101.47, down 1.9% for the session.