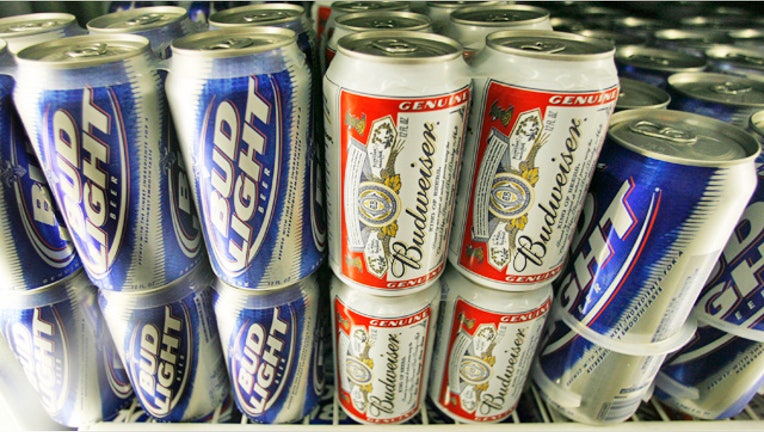 Beer king Anheuser-Busch InBev (NYSE:BUD) disclosed a deeper-than-expected 5.1% drop in fourth-quarter earnings on Wednesday due to currency fluctuations.
The earnings report comes weeks after the Department of Justice filed suit to block AB InBev's $20.1 billion deal to take full control of Corona maker Grupo Modelo from Constellation Brands (NYSE:STZ).
AB InBev said it earned $1.76 billion in the fourth quarter, trailing forecasts from analysts. The company cited foreign exchange translation losses, costs of currency and commodity hedges.
However, core earnings, or EBITDA, jumped 9.9% to $4.39 billion, meeting estimates.
Revenue improved 4.2% to $10.29 billion, while volumes dipped 0.1%.
AB InBev reported a 2.2% rise in North American total volumes for the fourth quarter, compared with 3.5% growth in Latin America North and a 3.2% decline in Latin America South.
The world's largest brewer said Western Europe total volumes dropped 3.8% in the fourth quarter, while Asia Pacific beer volume slumped 8%.
AB InBev also unveiled plans to boost its dividend to $2.22 a share from $1.72 and decided to switch to semi-annual dividend payments going forward.
Looking ahead, AB InBev said it expects volumes in the U.S. to be hurt in the first quarter by "short-term pressure on consumer disposable income and a tough weather comparable."
Beer volume in Brazil is seen increasing by low- to mid-single digits for the full year despite "softness" in the first quarter.
Last week AB InBev, Constellation and the DOJ agreed to request a stay of all litigation in the Modelo case until March 19 as they try to hammer out a settlement.
Shares of AB InBev gained 0.69% to $92.43 Wednesday morning, leaving them up almost 6% on the year.