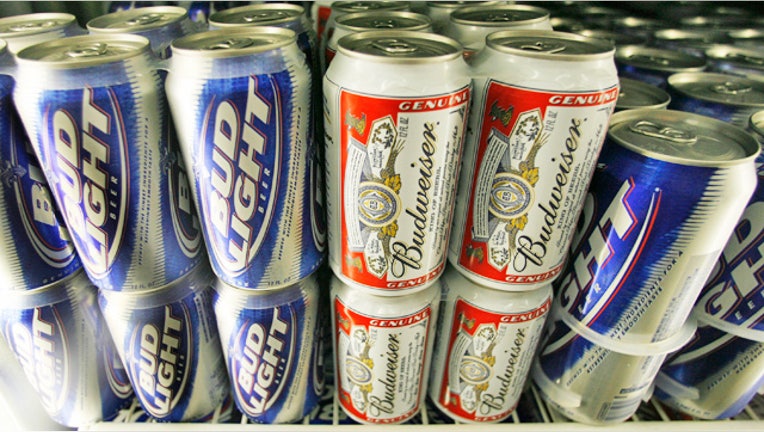 Anheuser-Busch InBev, the world's largest brewer, beat third-quarter profit forecasts as rapid cost savings in Mexico and higher prices helped offset sagging beer sales in its giant Brazilian market.
The maker of Budweiser, Beck's and Stella Artois said it had found $250 million of savings just four months after taking full control of Corona brewer Grupo Modelo in Mexico, the world's fourth-largest market in terms of profit.
That was more than analysts were expecting and helped the brewer's shares recover after a weak start to trade up 1.8 percent, the second-strongest performer in the STOXX 600 European food and beverage index.
"The key thing is Mexico where the synergies were well ahead of what we were expecting. On average you'd be looking at $90 million per quarter to 2016, but they've done $250 million," said Societe Generale drinks analyst Andrew Holland.
AB InBev's rapid integration of Modelo is one of the factors fuelling market talk that the acquisitive Belgium-based brewer could be gearing up for its next deal, a tie-up with rival SABMiller. AB InBev has declined to comment on the speculation.
The world's top brewers are relying on emerging markets in Latin America, Asia and Africa for growth amid subdued consumer spending in austerity-hit Europe and limited U.S. expansion. However, growth in several developing countries has disappointed this year.
World number three Heineken cuts it profit outlook last week due to sharply weaker sales in eastern Europe and the absence of a recovery in large markets Brazil, Mexico and Nigeria.
LOWER SALES, HIGHER PRICES
AB InBev, which sold more than one in five beers drunk worldwide last year and a third more than nearest rival SABMiller, reported lower volumes in all regions in the third quarter except Asia and western Europe, the latter largely because of a hot dry summer which is ideal drinking weather.
The company said it was not satisfied with its performance, particularly in Brazil, where it has a 68 percent share of a market second only to the United States in terms of profit.
Volumes there fell 5.0 percent in the third quarter and by 4.7 percent over the first nine months as high food price inflation sapped disposable income .
AB InBev said it now expected Brazilian beer industry volumes to be at the lower end of its previous range of flat to a low single-digit percentage decline.
"In the short-term we have challenges," Chief Financial Officer Felipe Dutra told a conference call. Longer term, he said AB InBev was upbeat on Brazil, given economic growth prospects, an expanding population and the country's hosting of the World Cup in 2014 and the Olympics in 2016.
Volumes were also lower in Mexico due to weak economic growth and severe hurricanes in September.
Beer sales slipped too in the United States, where AB InBev has almost half of the market, although lower distribution costs and new products such as Bud Light Lime Straw-Ber-Rita helped expand profit margins by 0.8 percentage points.
The company said overall volumes in the third quarter slipped by 1.3 percent to 119.7 million hectolitres, in line with analysts' expectations.
However the company earned 4.2 percent more per litre because it sold more premium lagers, such as Budweiser in China and benefited from increasing its own distribution in Brazil
Revenue rose 3.0 percent on a like-for-like basis to $11.73 billion, lower than the average $11.86 billion expected in a Reuters poll.
Core profit (EBITDA) increased by 10.5 percent to $4.66 billion, above the $4.54 billion average forecast. It grew in every region except central and eastern Europe.
AB InBev stuck to its forecast of $1 billion of synergy gains from Modelo before the end of 2016, although it expects to achieve most of that a year earlier. Including savings found before the deal closed in June, the Belgium-based company has already hit $325 million of its target.