Aaron Hernandez: Judge declines to restore murder conviction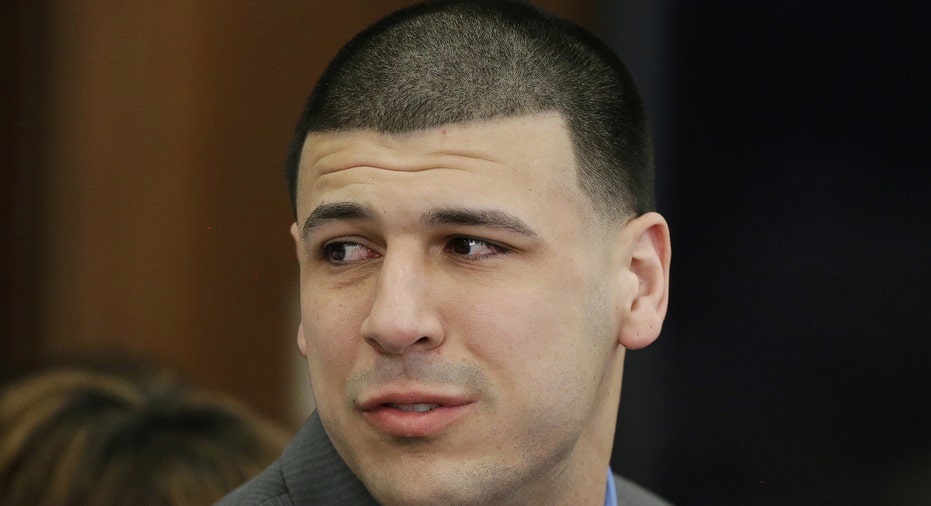 A Massachusetts Superior Court judge declined Monday to reinstate former New England Patriots star Aaron Hernandez's conviction for the murder of Odin Lloyd.
The conviction in the 2013 fatal shooting of Lloyd was voided by a Superior Court judge in May because Hernandez killed himself in prison. Under Massachusetts legal principle, courts typically erase the convictions of defendants who die before their direct appeals can be heard.
Bristol District Attorney Thomas Quinn III in July filed an appeal with a single justice of the Supreme Judicial Court, saying erasing the conviction would undermine the public's trust in jury verdicts.
In a brief ruling issued Friday, Justice David Lowy said Quinn's request is "exercised only in exceptional circumstances."
Quinn's office did not immediately return a call for comment Monday.
In a court filing last May, prosecutors argued that Hernandez's murder conviction should stand, despite the legal principle, because his death occurred as "a result of his own conscious, deliberate and voluntary act." Prosecutors also asserted that Hernandez's appeal would have had a small probability of success.
Hernandez's attorney, Jose Baez, announced a press conference last month that testing of the former NFL player's brain showed signs of severe chronic traumatic encephalopathy (CTE). Hernandez's estate is suing the NFL and the Patriots for damages, arguing that the league's negligence about the risks of football deprived Hernandez's daughter of a parent.
The Associated Press contributed to this report.